Tom Colicchio is already a judge on "Top Chef," the owner of 24 restaurants across the country and the spokesman for Coca-Cola. But in between all that, he's somehow found free time to enter the movie business.
Colicchio is one of the executive producers of the documentary "A Place at the Table," which investigates the hunger epidemic in America. Or, as the press material for "A Place at the Table" puts it, "shows us how hunger poses serious economic, social and cultural implications for our nation, and that it could be solved once and for all, if the American public decides –- as they have in the past –- that making healthy food available and affordable is in the best interest of us all."
HuffPost Food is happy to debut the official poster for "A Place at the Table":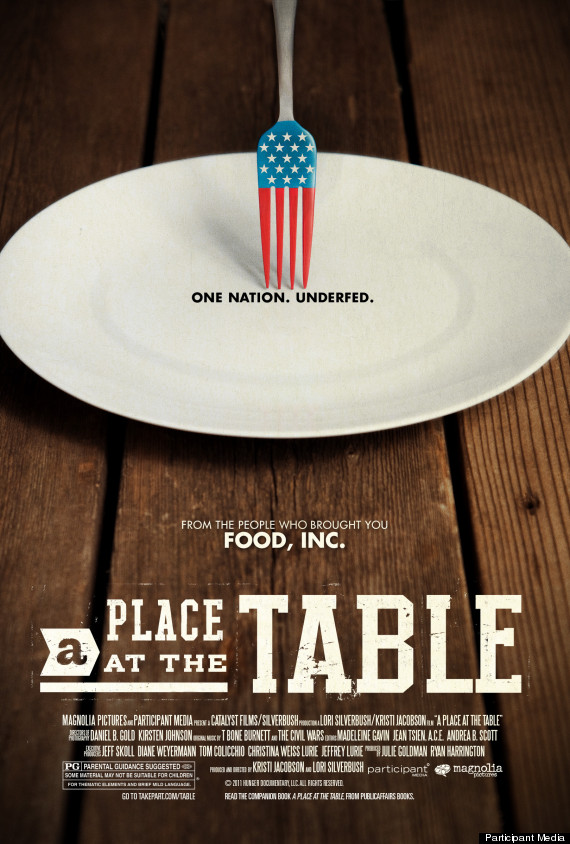 Colicchio is also one of the interview subjects in the movie, which will be released in theaters March 1, 2013. He's joined in that capacity famed nutrition expert Marion Nestle and actor Jeff Bridges, among others. The movie is directed by Kristi Jacobson and Lori Silverbush. (The latter is Colicchio's wife.) Two of Colicchio's co-executive producers, Jeff Skoll and Diane Weyermann, also executive produced 2008 documentary "Food Inc," the success of which they surely hope to match with "A Place at the Table."
BEFORE YOU GO