She may be one of the most beautiful women in Hollywood, but Anne Hathaway has her insecurities -- and a lot of them revolve around her weight.
Hathaway covers the January issue of Glamour magazine and admits she still feels out of place in the spotlight.
"I still feel the stress over 'Am I thin enough? Am I too thin? Is my body the right shape?'" the "Les Miserables" star, 30, explains to Glamour. "There's an obsessive quality to it that I thought I would've grown out of by now. It's an ongoing source of shame for me."
Hathaway says the same goes for her fashion decisions-- whether she's going to the supermarket or heading to the Oscars.
"I just think about the ridicule you get if you have an off day," she admits. "If people weren't watching, I'd be so much more eccentric. I know it makes me sound weak, but rather than make myself happy and wear the silly hat and say, 'Oh, I don't care.' I actually really don't feel like getting made fun of," the actress adds, "So I put on something boring and navy and go out and try to disappear."
As for all those beautiful clothes, Hathaway, who married Adam Shulman in September, confesses she's done buying stuff. "I looked at my life when I was on my honeymoon, which was gorgeous, and I thought, I need nothing," she says. "I'm not buying myself a single thing for the rest of this year."
Well, she seems to have everything she wants, especially now that Shulman is officially her husband.
"I feel like I've found my other half, and I'm so excited about getting to love him for the rest of our lives," Hathaway gushes to Glamour. "I would never have gotten married if it weren't for him. You have to want to be married to someone. You have to feel that reciprocated. Marriage for marriage's sake doesn't make any sense to me, and I found someone with whom I could put my money where my mouth is, I guess."
"He's a good man. He's beyond intelligent. He loves fearlessly. His beliefs are beautiful. He's my best friend. I love him," she continues. "I just feel that I have the greatest husband in the world for me."
See Anne's Glamour cover below: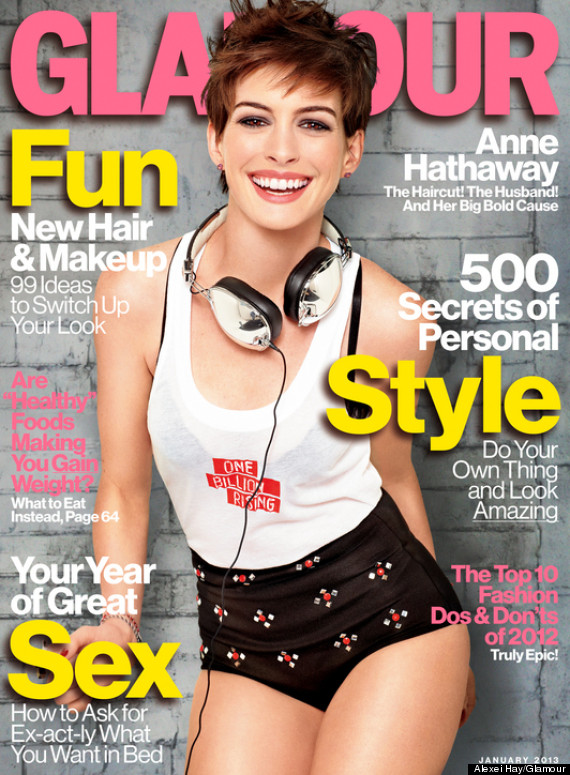 BEFORE YOU GO
PHOTO GALLERY
Celebrity News & Photos