A badly decomposed body found in a wooded area outside Lowell, Ind., is that of a missing woman whose boyfriend was charged with her murder in October, officials said.
The body was identified as Gena Chiodo of Calumet City, according to the Lake County Coroner's Office.
Chiodo's body was discovered by hunters on Sunday, about 1,500 feet southeast of Indiana Highway 2, naked and wrapped in a comforter. The body, officials said, was in an advanced state of decomposition and dental records were use for identification.
According to Jessica Metros, a spokeswoman for the coroner's office, Chiodo's autopsy revealed multiple external and internal traumatic injuries due to assault. The injuries included multiple stab wounds and blunt force injuries Metros said.
"Right now, they're calling it a homicide," Metros told The Huffington Post.
Chiodo, a 42-year-old hairdresser, was last seen Oct. 13. Her employer contacted police and asked them to conduct a wellness check on her when she failed to show up for work.
"[Her employer was concerned] because she was [allegedly] in an abusive relationship," Chiodo's close friend Michelle Mack, told HuffPost.
The Calumet City Police Department said that when they questioned Chiodo's boyfriend, Donal Clark, he said he had not seen Chiodo since Oct. 14, when they had a fight. However, outside Chiodo's home which she shared with Clark, authorities said they found garbage cans with bloodied lingerie, a blood-stained rug and bath mat, broken furniture, and a plastic shower curtain covered in blood. Blood spatter was also allegedly found on a pair of Clark's shoes.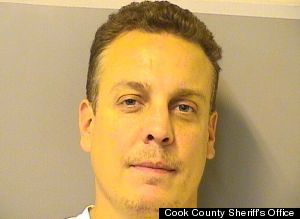 Even though police did not have a body, they charged Clark with first-degree murder in Chiodo's death. He also faces charges for concealment of a homicide. At Clark's first appearance in Cook County criminal court, Assistant State Attorney Angela Carlisle said that at the time of Clark's arrest, he was asleep inside the blood-splattered home he shared with Chiodo.
Following his arrest, court documents state, Clark allegedly told his brother that he woke up to find Chiodo in his arms covered in blood and that he would tell police where they could find her body if they cut him a deal.
The deal did not materialize and despite multiple searches, Chiodo's body went undiscovered until Sunday.
"We believe that she was killed in her residence by her boyfriend and then transported somehow to this field where she was found yesterday. In all probability, she's been in that field since he committed the homicide," said Calumet City Police Chief Ed Gilmore.
Clark is scheduled to appear in court again on Jan. 3.
Even before the positive identification was made, Chiodo's friend Elizabeth Mack had little doubt it would be Chiodo. "Today brought relief to a lot of people ... Thank you god for this," Mack wrote on her page Monday. "My heart goes out to her family. I feel like a weight has been lifted -- she can finally be at peace. I love you Gena."
BEFORE YOU GO
PHOTO GALLERY
Missing People