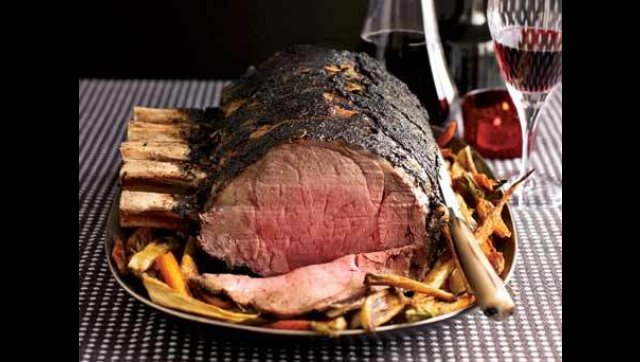 Some of our Jewish-holiday-celebrating compatriots may be able to commiserate with us on one particular point -- we have a lot of holidays throughout the year and frequently, we end up eating the same things over and over again. Please don't misunderstand us, we love brisket. But after eating it for Passover, Rosh Hashanah, multiple Shabbat dinners, etc., by the time Hanukkah rolls around, we're craving something a little different.
The menu below is a celebration of all the things we love about Hanukkah. We love olive oil -- we love frying in it, roasting in it, baking with it and dressing salads with it. We love latkes, although we've mixed them up just a little bit. Most importantly, we love lots of leftovers for the next few days of Hanukkah. Of course, for all of us, there are some things we just can't change. On our table, straight potato latkes are non-negotiable. But, let us know if you give any of these modern Hanukkah recipes a try. We'd love to hear whether your friends and family revolt, or fall in love with something new.
Want to read more from HuffPost Taste? Follow us on Twitter, Facebook, Pinterest and Tumblr.
PHOTO GALLERY
A Modern Hanukkah Feast
BEFORE YOU GO