Eva Mulder was looking for beer when she reached into her neighbor's freezer on Sunday, but she found kittens instead.
Rodney Blanchard, 49, had asked 38-year-old Mulder to grab him a cold one, when the Florida woman remarked that there was no beer in the freezer, Tampa Bay Online reports.
"But there are kittens in the freezer," a laughing Blanchard responded, according to an arrest report obtained by Bay News 9.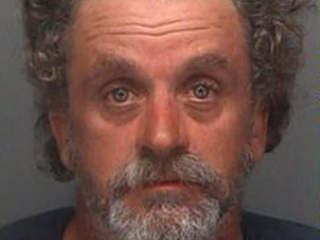 Mulder says she took a closer look and saw four 6-week-old kittens inside, stuffed into individual sandwich bags on the bottom shelf.
When Mulder attempted to remove the animals, she says Blanchard pushed her out of the way and demanded that she leave. Mulder left the house and immediately called authorities.
Deputies from the Pinellas County Sheriff's Department say that they could hear meowing coming from the freezer. Three of the four kittens were still alive.
The frozen felines were cold to the touch, shaking and covered in fleas, WTSP reported. One of them was having difficulty breathing.
According to the arrest report, Blanchard stated he "didn't know what to do" with the kittens. Deputies say he told them the animals had been in the freezer for around 15 minutes.
Blanchard was taken into custody charged with four counts of felony cruelty to animals and one count of misdemeanor battery.
The three living kittens were wrapped in a blanket and taken to an emergency facility.
They have been placed in the care of the SPCA.
Just three days ago, Blanchard's son, Damian Blanchard, was charged with two counts of attempted first-degree murder, according to St Pete Patch. Police say Damian Blanchard called two people out of their home on Saturday, and when the pair got outside, another man shot them.
The two victims survived the shooting, but suffered serious gunshot wounds.
BEFORE YOU GO
PHOTO GALLERY
Horror Secrets Revealed