The shoeless man who received a pair of boots from NYPD officer Larry DePrimo -- an act of kindness captured by a photo that subsequently went viral -- has a history of past arrests stemming as far back as the 1980s.
The New York Post decided to dig into 54-year-old Jeffrey Hillman's criminal record which includes charges of criminal mischief, harassment. In 1998, he was arrested for allegedly masturbating in front of numerous people. And most recently, in 2008, Hillman was picked up on drug possession charges.
The report follows news that Hillman is not, as was originally reported, homeless. Rather, he has an apartment in the Bronx acquired through a Department of Veterans Affairs program.
When asked about the photo's internet success, Hillman said that he wanted "piece of the pie."
Barefoot once again, Hillman also told The New York Times he has since hidden the $100 pair of boots because of their monetary value.
None of this, of course, diminishes Officer DePrimo's act of kindness.
"I knew I had to help," DePrimo told The Today Show.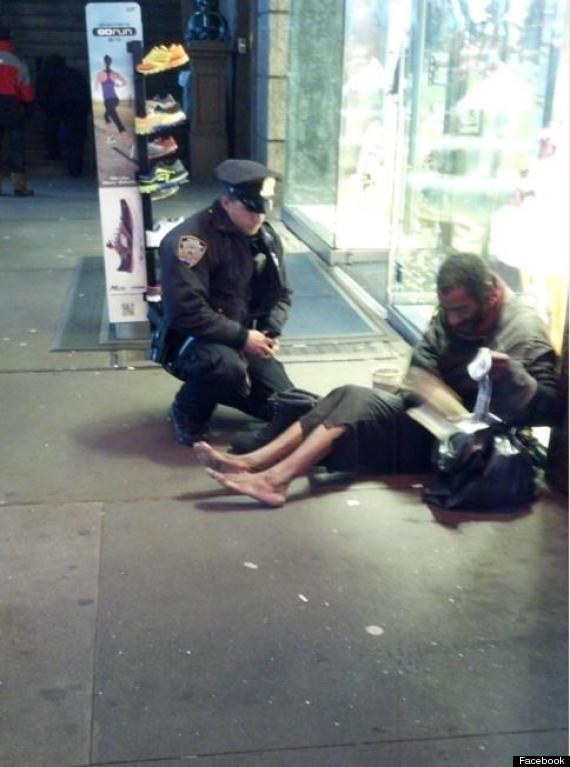 BEFORE YOU GO