Written by Adrienne Hedger and Shannon Seip For NickMom
Are "Don't lick the _________" and "Please don't pee on the _______" parts of your daily conversations? That's because you're a mom. In fact, we say those lines so often that we don't even flinch anymore when the words come out of our mouths. Check out some other things we've heard ourselves saying that crazily now seem normal to us.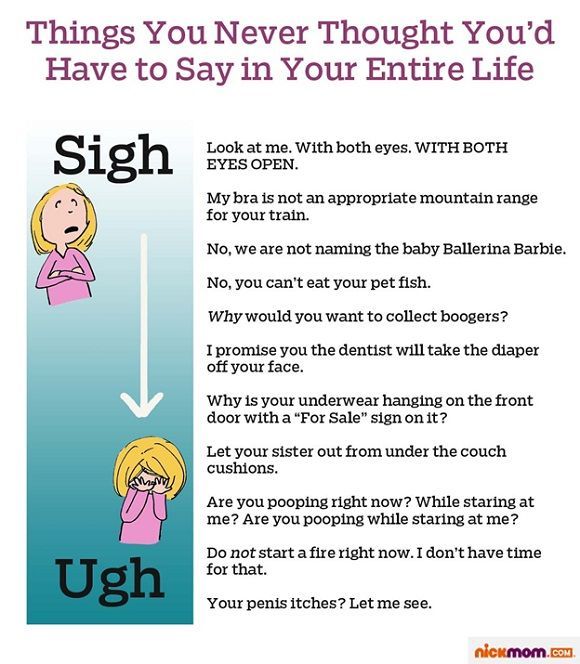 MORE FROM NICKMOM:
Watch NickMom every night at 10PM ET on the Nick Jr. channel
Are You Seriously Asking Me That? Seriously?
Movie Trailer: The Bedtime Meltdown
What's the most surprising thing you've said since becoming a parent? Tweet your answers to @HuffPostParents and we'll add your answers to the slideshow below!
BEFORE YOU GO
PHOTO GALLERY
I Never Thought I'd Say...