Meet Eitaro. The 26-year-old comes from a family of geisha: his mother and grandmother both practiced the centuries-old Japanese tradition, in which women trained in the gei, or classical Japanese arts, host parties of men (and move the party to the bedroom only in the right circumstances).
We first heard about Eitaro from a lengthy picture essay in the Daily Mail that captures him in his role as house master over a pack of six geisha. Eitaro took over for his mother after she died of cancer, and is now apparently one of Japan's most sought after geisha, both for performances and television appearances.
Here he is all dolled up: And here is Eitaro on a day off: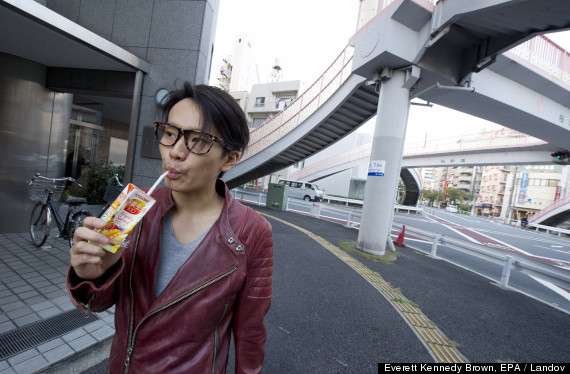 Male geisha actually predate female geisha in Japan, but as the popularity of the art form declined in post-World War II Japan, the male geisha -- or taikomochi -- began to disappear. Today, men drum alongside geisha, but it seems only Eitaro performs as a woman. According to the Daily Mail, he does what he does in order to further his mother's goal of reviving the geisha culture. Would you say he's doing her proud?
BEFORE YOU GO