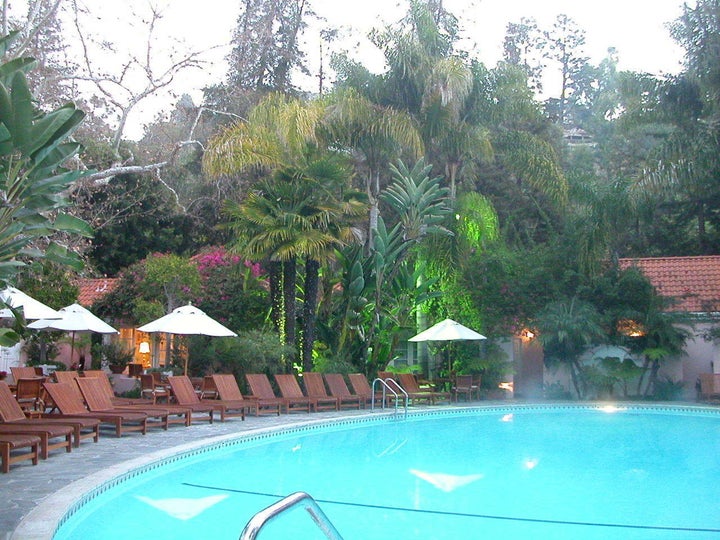 Where does time go? It seemed like just yesterday when took our wedding vows and walked down the garden path opposite Swan Lake at the historic Hotel Bel-Air.
In 1984, my wedding including the location, catering, a band and floral arrangements cost $10,000. We treated 125 guests, family and friends to our spectacular event.
Photo Credit- Michael Jacobs Photography
Today, getting married is costly. Every detail from the brides veil to the decorations on the cake add up.
Nancy and James Chuda, October 6, 1984, Hotel Bel-Air. Photo credit Michael Jacobs Photography
Time passes but there are moments you remember for the rest of your life. Getting married at the Hotel Bel-Air is one of those moments.ᅡᅠ A precious keepsake. What you think you may have forgotten comes back in living Kodak colors.
Read more on www.luxecoliving.com