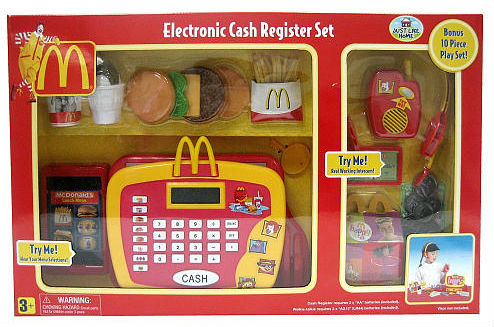 This Christmas, instead of giving your child something whimsical or even educational, give your little one the gift of practicality. Christmas is a time to get excited, after all, and what's more exciting than preparing for a career as a minimum-wage drive thru operator?
ToysRUs.com explains:
The Just Like Home McDonald's Cash Register 10 Piece Playset features a working cash register where you can hear your menu selections. Includes playfood, and a drive thru playset with headset with real working intercom and McDonald's play money.
Remember: supersize your fries, kids, not your dreams.