That's a wrap!
The cast and crew of "Community" took to Twitter Dec. 7 to share some exciting news -- they have officially finished shooting the highly-anticipated Season 4, which premieres on NBC, Feb. 7 at 8 p.m.
Last Study Hall scene S 4. @gillianjacobs @yvettenbrown @dannypudi @joelmchale @alisonbrie @rashistvugly @donaldgloverlockerz.com/s/267224249

— Victor Nelli (@UglyVictor) December 8, 2012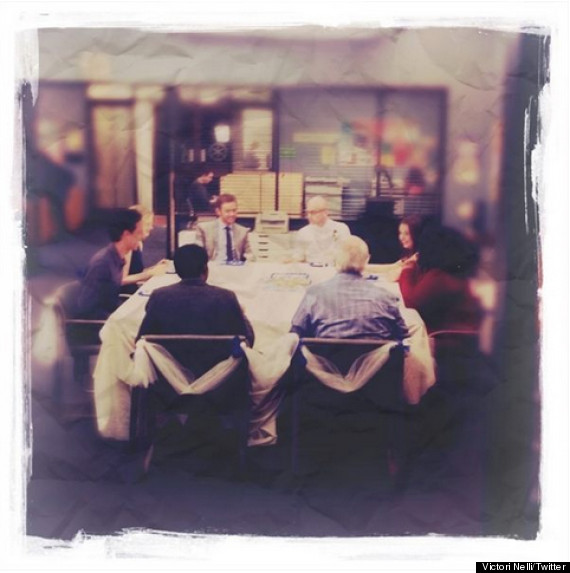 In a series of tweets, Yvette Nicole Brown expressed her excitement (and sadness) over the end of filming, writing, "That's a WRAP on season four of #Community, guys! See you all Thursdays on NBC at 8pm starting #February7th #2013."
And guest star Jason Alexander thanked the cast and crew for allowing him to take part in the show:
I think he JUST wrapped you guys...at 1am! RT @ijasonalexander: Thanks to all, cast and crew of #COMMUNITY. I had a blast.

— yvette nicole brown (@yvettenbrown) December 8, 2012
"Community" had it's ups and downs this year, dealing with some on-set drama with Chevy Chase, who eventually left the show and will not appear in the last few episodes of the fourth season.
Are you excited for the premiere of "Community" Season 4?
This pic was taken a while ago, but feels a fitting image for the final day of #community production. instagr.am/p/S8aInBNsZM/

— steve basilone (@sbasilone) December 7, 2012

"Community" premieres Thursday, February 7 at 8 p.m. EST.
PHOTO GALLERY
'Community' Season 4
BEFORE YOU GO