We're very excited to syndicate one of our favorite columns, 'What Is It? What Is It Worth?' from one of our favorite magazines, Country Living. All text and images below are provided by Country Living. Get ready to be surprised!
"This sterling piece belonged to my great-aunt. I'd love to know how she might have used it." - R.J., Omaha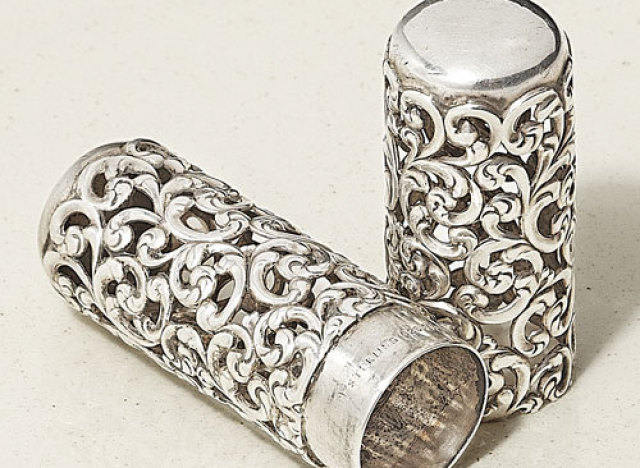 Turn-of-the-Century Hairpin Case
Our antiques specialist, Helaine Fendelman, appraises your finds and collectibles.
During the Gilded Age (primarily the last three decades of the 1800s), fanciful silver items, like this petite hairpin holder, reigned as popular accessories for travelers. Your attractive container was made by the Unger Brothers of Newark, New Jersey. Founded in 1872 as a maker of gold jewelry, the company began producing sterling goods six years later. The firm's 1904 catalog showcases upward of 3,000 products — from brooches to flasks to flatware — and lists your filigreed Art Nouveau caddy alongside similarly ornate hairbrushes, hand mirrors, and talcum powder canisters. Back then, this dainty vessel retailed for a mere dollar; now it garners a much more desirable estimate.
What It's Worth: $175
Also check out on CountryLiving.com: