We suggest you put down anything you might be eating before viewing the below image, because you're about to lose your appetite.
Reddit user i_am_sad recently posted the below photograph of a particularly unfortunate-looking sandwich with the following comment:
"What happens when you go through a Subway drive-thru minutes before closing time."
We're having a hard time guessing what kind of sandwich this is -- all we can see is mayonnaise!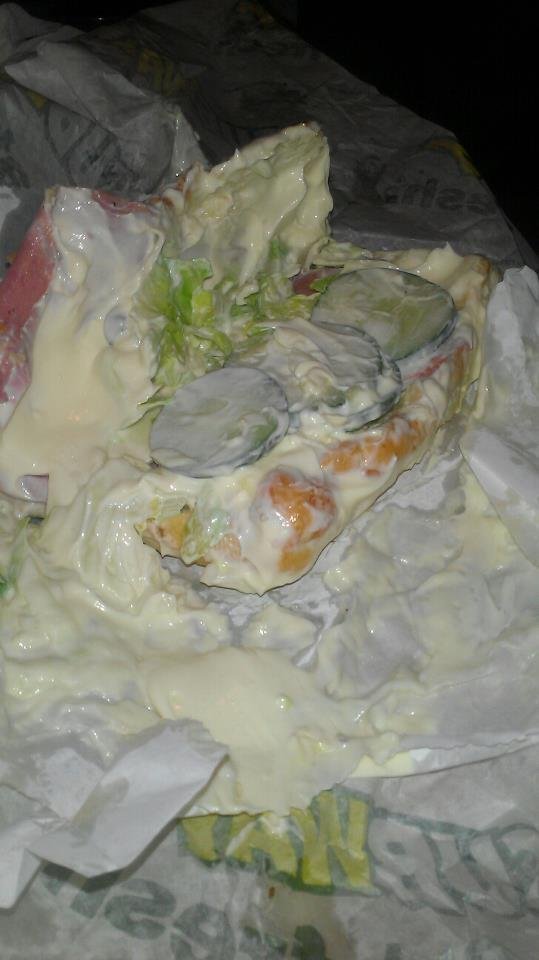 [h/t Business Insider]
BEFORE YOU GO
PHOTO GALLERY
Subway Sandwiches Around The World