Sophie Calle has never been one to tip-toe around private matters. In 1981, the artist spent three weeks as a chambermaid in a Venice hotel rummaging through guests' belongings while they were out. The rogue detective collected her findings into a photo book, implicating her readers in her voyeuristic habits.
Yet no project of Calle's is arguably as controversial as "The Address Book," which was recently published on Siglio Press. The project began in the 1980s when Calle stumbled upon the abandoned address book of a stranger by the name of Pierre D. The artist returned the book to the owner, but not before making photocopies of its contents and printing excerpts in Libération. Calle then contacted Pierre D.'s contacts and, through his acquaintances and friends, attempted to figure out the man behind the book.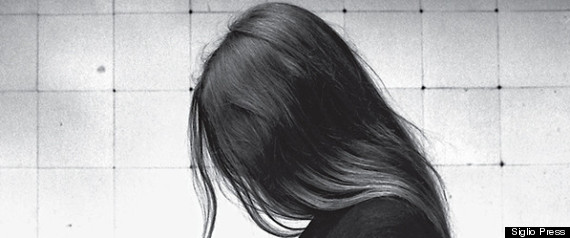 The project becomes an uninvited but fascinating portrait of a random stranger against his will. Some participants in the investigation were angered by Calle's controversial quest for knowledge; in the book, a man by the name of "Louis S." sputtered in a phone interview, "I'll have no part in this! It's an outrage!" However, others were more eager to divulge; one friend told Calle: "His personality developed what could be called a 'dirty side.'"
Eventually Pierre D. stumbles onto Calle's plan and, as you may have guessed, was outraged. He threatened to sue the artist and bizarrely demanded that Libération publish nude photographs of Calle in return. To resolve the turmoil, Calle agreed not to publish her complete findings until Pierre D.'s death, which occurred earlier this year.
Calle's little red book is a fascinating peek into a stranger's intimate acquaintances and identity, a dangerous project that depends on the strange turns taken by Calle's conversations with his friends. In the Los Angeles Times, David L. Ulin compares the semi-fictional portrait to a social network profile, combining truth-telling and storytelling to create a version of the self that exists for outside consumption.
Take a look at the mischievous little book below, courtesy of Siglio press. Do you think Calle's project crosses the line? Let us know in the comments.
For more of Calle, her installation "Take Care of Yourself" is now on view in the Menil Collection's "The Progress of Love" exhibition. The work documents how 107 women responded to a break-up e-mail Calle received from her former lover.
PHOTO GALLERY
The Address Book
BEFORE YOU GO