Today's cute kid note says more about parenting than any Hallmark card celebrating the festival of lights we've seen before.
Title: "Let's Not Fight"
Author: Samantha
Age: 7
Type of message for mom: Frank. (The note ranks somewhere between this terse rebuttal and this timeless verse.)
Possible future careers: Diplomat, Hallmark card writer.
Bonus points: Clearly, Sammy pays attention in Hebrew School.
Has your child drawn or written something adorable? Send a photo to parents@huffingtonpost.com and it may be featured as our Cute Kid Note of the Day!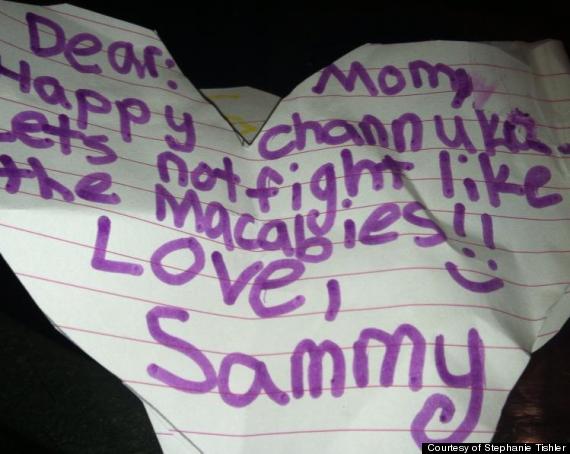 Next Cute Kid Note of the Day: "Dear Santa"
BEFORE YOU GO
PHOTO GALLERY
Cute Kid Notes