As a seasoned National Geographic photographer, George Steinmetz knows what it's like to travel around the world. That he does the job from a motorized paraglider just makes him a bit more unusual than the average photojournalist. This December, Steinmetz released his third book, "Desert Air," which is a compilation of images taken while floating above the earth's hottest spots on his vehicle of choice. Seen from Steinmetz's paragliding perch, our complex landscape looks both strange and familiar.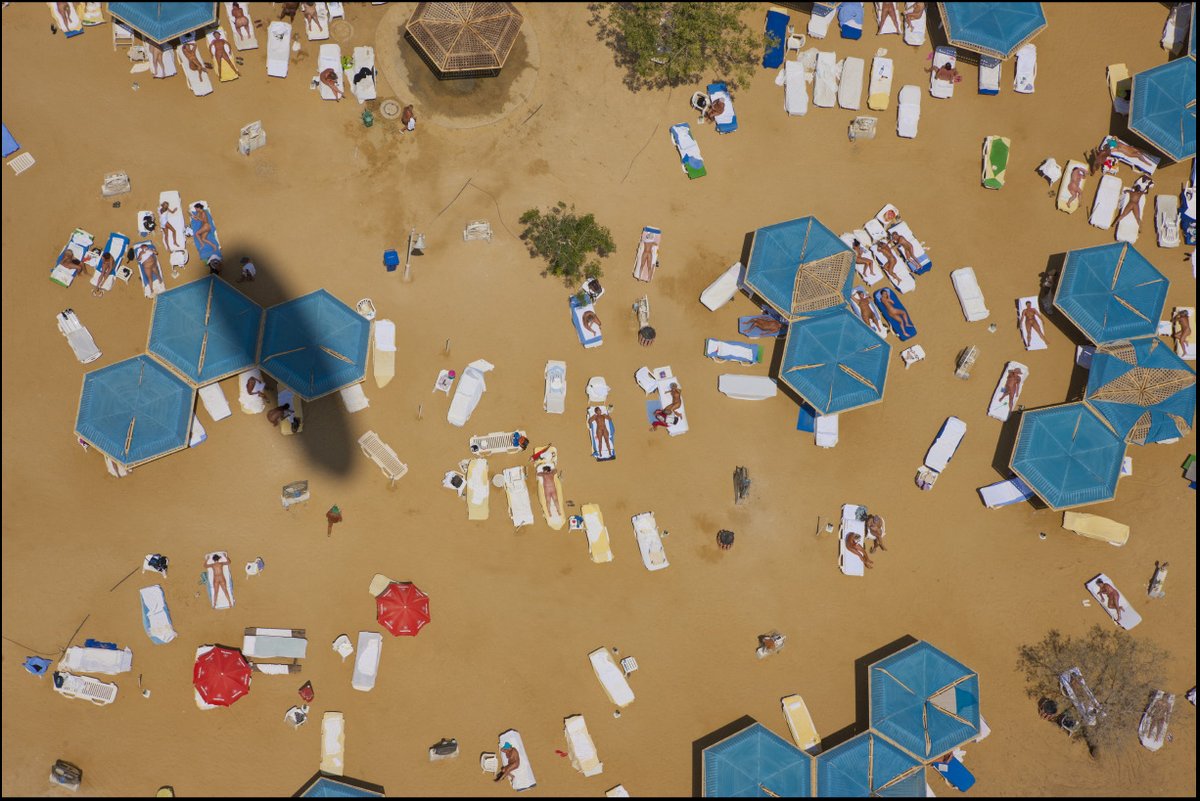 Women sunbathing in a walled-off nude beach at Ein Bokek, Israel. Photographed by George Steinmetz.
In an interview with the blog Feature Shoot, Steinmetz explains the appeal of the desert, where the earth appears "with its living skin peeled away." Even atop these last refuges of wilderness, a paraglider comes in handy for its unobtrusiveness, according to the photographer. He contrasts a glider with the many other forms of aerial transport he's taken in the name of work -- a list that includes hot air balloons, Cessnas, and "big monstrous Russian helicopters."
"With the helicopter you're going to get people angry on the ground. They're obnoxious and loud, you feel like you're under attack in a Vietnam movie when someone is flying low above you. With the paraglider, generally people look at it and say 'who is that crazy guy, that looks like a lot of fun and kind of dangerous'. It's a different vibe, friendlier, more personal."
You can see more of Steinmetz's work at his website or at the Anastasia Photo gallery in New York, where images from "Desert Air" will be displayed until early March. Steinmetz himself is scheduled to appear at the International Center for Photography's New York storefront this Thursday at 6 PM.
Scroll through the slideshow below for a look at some of the book's vistas:
PHOTO GALLERY
George Steinmetz: Desert Air