Is there room in Barbie's dream house for another bleach-blond, plastic wannabe?
Valeria Lukyanova, better known as the human Barbie doll, thinks so. The Ukranian model and Internet sensation has found herself a playmate in Olga 'Dominica' Oleynik, according to The Daily Mail.
The 24-year-old could almost pass as Lukyanova's twin, as both women boast terrifyingly tiny waists, busts seemingly larger than their heads, flaxen hair extensions and large, wide, dead-looking eyes.
The two met online five years ago and both hail from the Ukrainian city of Odessa.
"We were curious about our similarities. We had the same hairstyle, make-up, and even dressed in a similar way. Our friends were sure that we were blood sisters," Lukyanova told the U.K. outlet. "We are really sisters - but only in spiritual way. We have the same outlook and lifestyle."
(Scroll down, story continues below)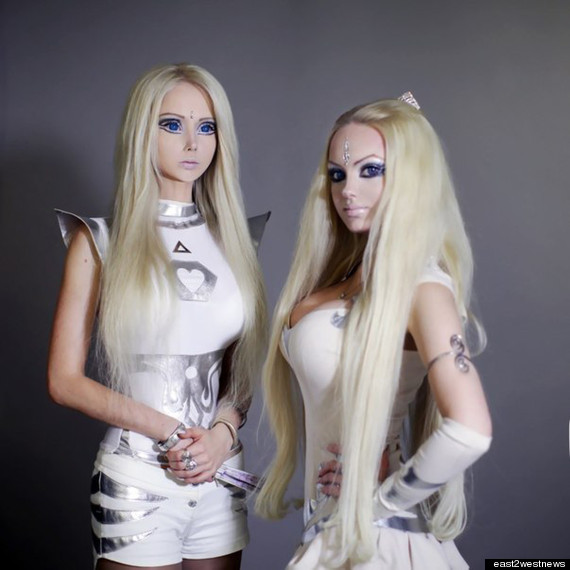 Lukyanova has garnered plenty of buzz this past year for her doll-like looks, though some claim her plastic appearance is fake , and she owes her Mattel-inspired looks to photoshop.
Naysayers be damned, however, as Lukyanova and her near-twin plan on taking America by a storm -- with lectures on spirituality.
"We are planning to move to America soon. Dominica's boyfriend is living in the US and my husband wants to start a business there too," Lukyanova revealed. '"I am not going to be bored abroad, I'm often invited to photo-shoots and parties."
Watch out, America; the plastic princesses are on their way.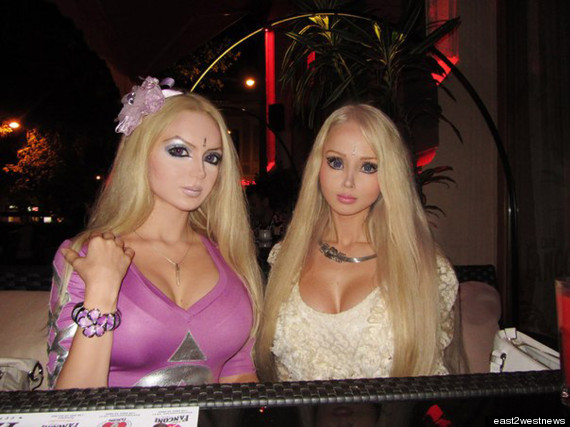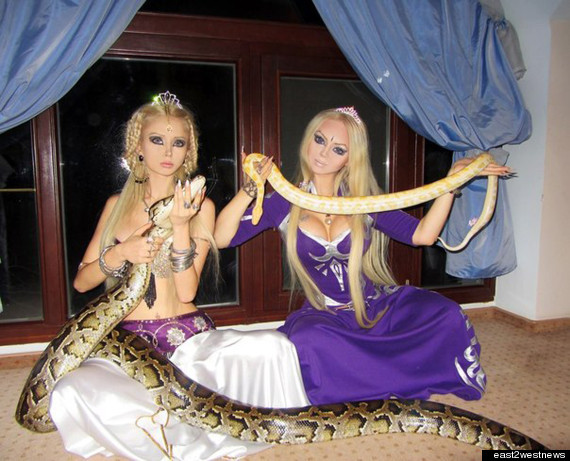 Check out more photos of the human Barbie:
PHOTO GALLERY
Valeria Lukyanova
BEFORE YOU GO