While everyday can't be "Find A Monkey In Ikea" day, it's good to know there are artists out there hard at work, making sure we have lasting evidence of his shearling coat adventure.
Take this lovely portrait, for example. It's not just a picture of our favorite animal of the year, it's also an homage to the botched restoration of a 19th century Jesus painting that delighted us over the summer: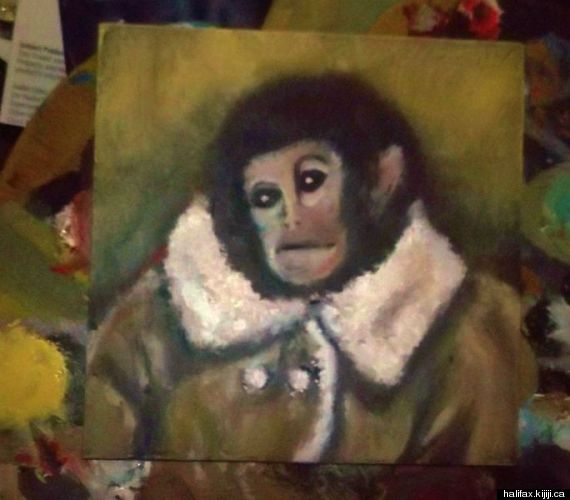 Someone now owns this masterpiece for $35, but here's how the artists pitched it:
Know your meme...

This 6" x 6" original acrylic depicts the Ikea Monkey as the ruined image of Ecces Homo. "Ikeas Homonkulus" - get it?

Yeah, ok so it's late, maybe it's a stretch, but -

LOOK!! A MONKEY!!!

Comes with wire frame for hanging. This portrait of the Well Dressed Ikea Monkey would make a sacrilicious Christmas gift for anyone who loves monkeys, botched Italian artwork and The Internet.
Although the painting has been sold, the artist's site says he or she can paint anything you want. We're thinking they should problem just start mass producing them now.
Via Reddit
BEFORE YOU GO
PHOTO GALLERY
125 Animal Photobombs