Remember back in 1995 when Mars held a contest to see if the new color of M&M's would be blue, pink or purple? It was pretty obvious to everyone (at least in the cafeteria where this author spent her childhood lunches) that blue was going to win, but those diehard pink and purple fans were holding out until the end. Seventeen years later, the pink-purple folks may finally have some redemption.
Later this December, Mars will release limited edition M&M's packages that will contain red, blue, green, purple, aqua and pink colors. These colors were picked by Facebook fans.
The M&M's will be available in eight ounce milk chocolate and peanut pouches. They will be sold through the new year with a suggested retail price of $2.24.
Here's what the packages will look like: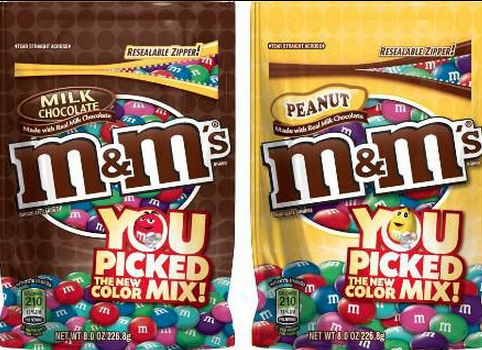 While it has been possible to order customized M&M colors, this is the first time that this combination of six colors (three old colors, three new) has been sold as a mass-market product.
BEFORE YOU GO
PHOTO GALLERY
Best Chocolate Bars