If this is a desperate cry for attention, it's a really lame one.
Demi Lovato briefly posed as a hacker and asked her 10.7 million Twitter followers if they wanted to "see Demi naked," before posting a fake "nude" photo.
"Demi's twitter is hacked," she wrote. "#hacked. Want to see Demi naked? Here it is..."
If fans were hoping to see the 20-year-old in the buff, they were sorely disappointed when she posted a photo of a naked Barbie doll with her head poorly Photoshopped on top.
"BAHAHAHAHA!!! Gotcha ;) hehehe," she wrote when she posted the photo. "Hahahahahahhaha I'm sorry y'all... But I had to... GOTCHA!! 😜😝😄😂😆 love you all. Goodnight!!"
Uh, okay. Is Lovato really that hard up for attention?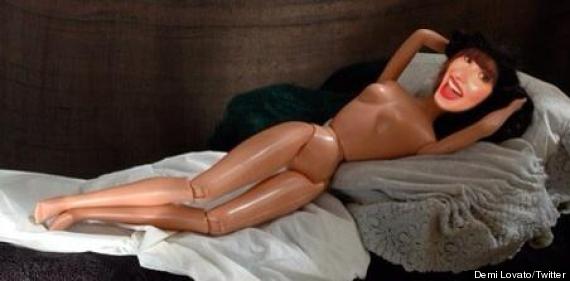 PHOTO GALLERY
Celebrity Twitter TMI
BEFORE YOU GO