A trip to Friendly's turned into a very unfriendly experience for one New Hampshire family.
Dawn Cunningham was less than surprised when her family received their dinner for free at a Friendly's restaurant in Nashua, N.H. -- they waited over 30 minutes to have their order taken and received the wrong food twice. What was utterly shocking, however, was the disturbing note the waitstaff left for Cunningham on the bill, WHDH-TV reports.
Inscribed on the check was the note: "100% Sh*t Show." It's unclear whether the mysterious message was referring to the haphazard service or to Cunningham and her family.
Friendly's released a statement on the matter saying that "this type of behavior is completely unacceptable." The East Coast restaurant chain said they are investigating the situation and hope to address the issue directly with Cunningham and her family.
Unfortunately, the Cunninghams aren't the only ones who have been left unpleasant messages on receipts. Three woman were called "fat girls" on a receipt they received at a sports lounge in Stockton Calif. A Papa John's customer in New York City was referred to as "lady chinky eyes" on her bill.
It's not only servers who leave ridiculous notes on bills. A woman left the apology, "single mom sorry," on a bill for $140 after neglecting to leave a tip.
The good news is that the Cunninghams took the receipt as nothing more than a simple joke. They told WHDH-TV that they plan to return to the same Friendly's restaurant again.
LOOK: Here's a PG photo of the receipt (WHDH-TV blurred out the explicit language)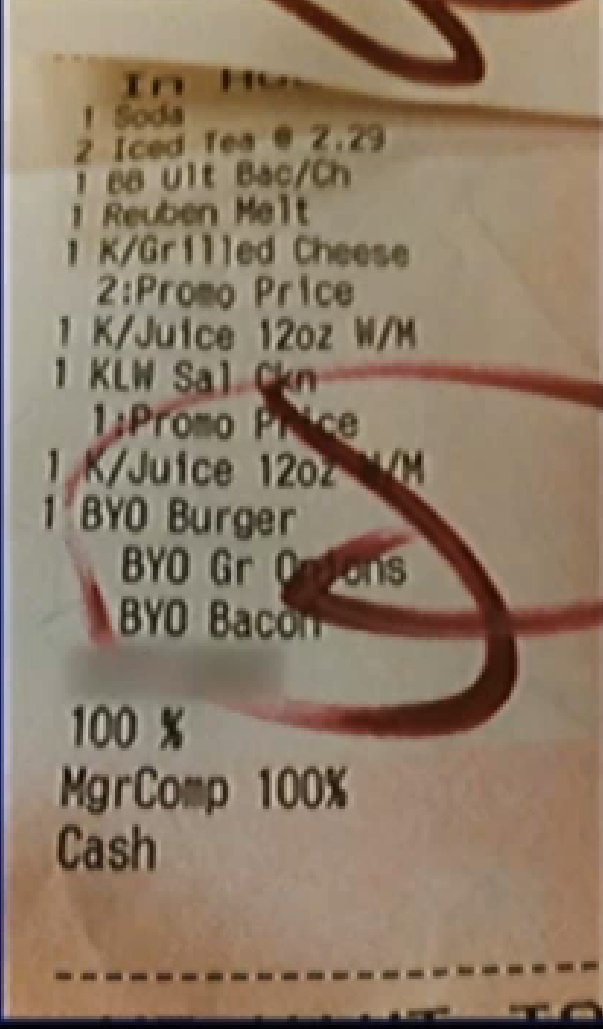 (h/t Consumerist)
BEFORE YOU GO