The Internet's chat du jour Tard, A.K.A. Grumpy Cat is now permanently installed on someone's leg with a tattoo. Forever. Of Grumpy Cat.
Redditor Trippindicular posted a photo of the fresh, new tat which can only be surpassed in outrageousness by the recently spotted Ikea Monkey tattoo.
While we have to give props for the serious commitment to memes, we have a feeling that "Hate Everything" banner is a lot like how this person's going to feel about the tattoo in oh, say, six months.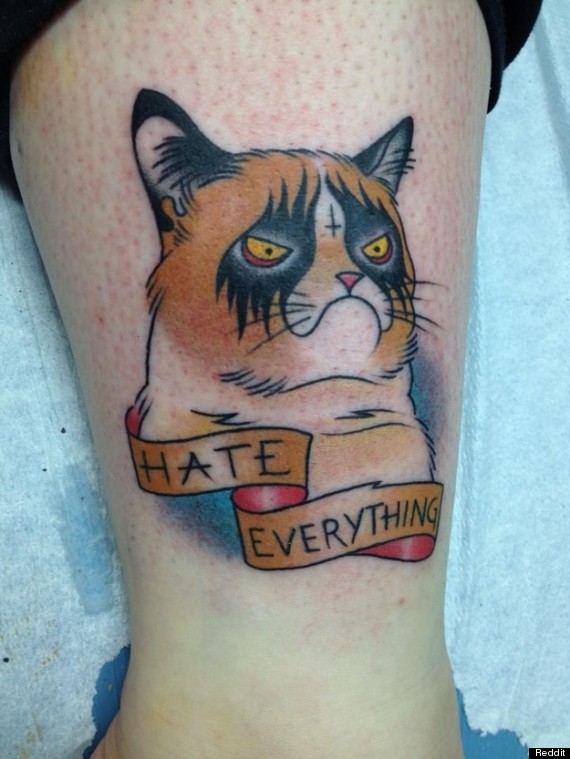 Via Buzzfeed
BEFORE YOU GO
PHOTO GALLERY
Now Presenting Grumpy Cat's Brother Pokey