If you're still convinced the world is going to end, despite NASA's assurances to the contrary then the "12x12x12" burger from Carl's Jr. might be up your alley.
The 12-patty burger with 12 slices of cheese and 12 pieces of bacon recently made an appearance on the fast food chain's Facebook page with the following description:
The 12x12x12 Burger: If it's not the end of the world, then it's definitely the end of your hunger. #burgergeddon #baconpocalypse #cheesetastrophe
Granted, the apocalypse supposedly foretold by the Mayans is slated for Dec. 21, so you'll still have some time to gaze at this gargantuan offering. We're not so sure you'll be able to eat it in stores, though -- according to Carl's Jr.'s Twitter account, the creation is actually the work of the chain's test kitchen.
C'mon Carl's Jr.! Don't tease us like this.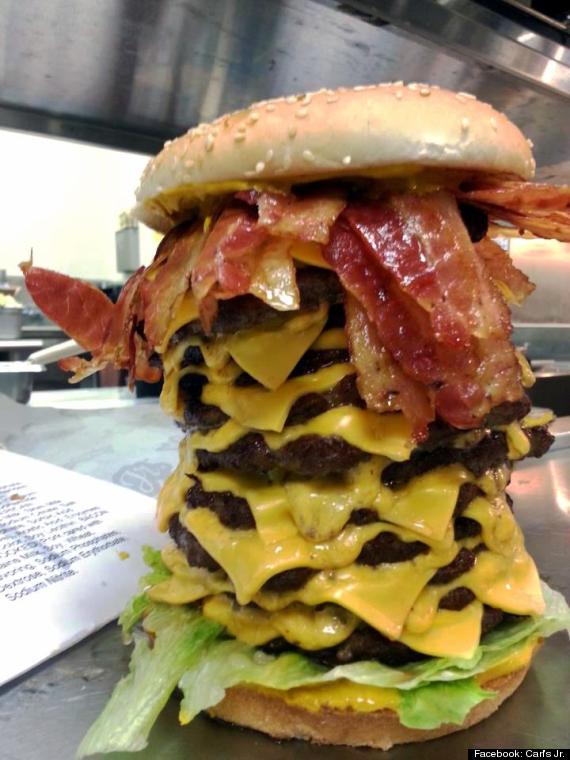 BEFORE YOU GO
PHOTO GALLERY
Over The Top Burgers