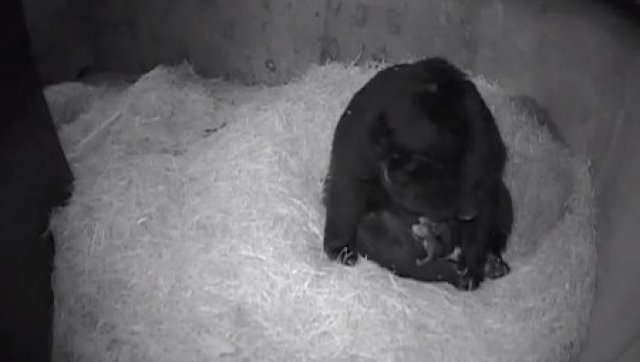 WASHINGTON -- Welcome to the nation's capital, and the world, new baby Andean bear cubs!
Just days before the world is (probably not) coming to an end, the National Zoo announced that its 6-year-old Andean bear, Billie Jean, gave birth to two cubs. The cubs were born overnight, one just after midnight and the other just after 2 a.m.
Story continues below...

PHOTO GALLERY
Andean Bear Cubs
Their father is Nikki, a 20-year-old Andean bear who was euthanized in August after a year's battle with cancer. Nikki and Billie Jean mated in April.
The zoo cautions that Andean bear cubs have a high mortality rate -- 41 percent for males and 44 percent for females. For now, Billie Jean and her cubs are being monitored by zoo staff -- and other bear cub fans! -- on the Andean bear cam. Zoo staff expect that it will be at least two months before the cubs' sex can be determined.
With only about 2,000 remaining in the wild, Andean bears -- which are small, shy and largely vegetarian -- are designated as vulnerable on the International Union for Conservation of Nature's Red List of Threatened Species. They generally live between 20 and 25 years in captivity, according to the National Zoo.
These new babies are the only surviving Andean cubs in a North American zoo since Billie Jean's first cubs, Bernardo and Chaska, were born in 2010. We'll be spending a lot of time watching the bear cam, until these new cubs venture outside into their yard -- which, if they stay healthy, the zoo expects will happen in the spring.
PHOTO GALLERY
ZooBorn Next Generation
BEFORE YOU GO