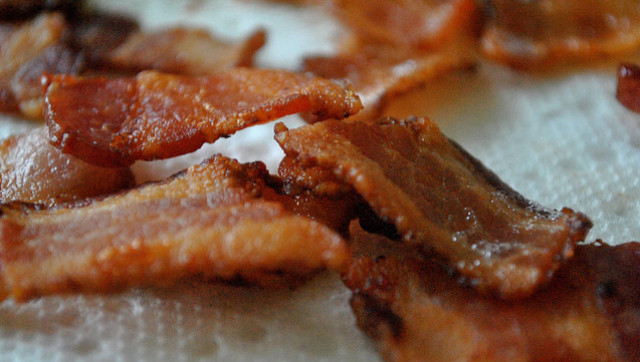 We eat a lot of bacon, and so of course we think we know everything there is to know about this pork product. We know how to weave it. We know how to react in a threat of its shortage. We even know how to turn it into Jell-O. We know bacon. Or at least we thought we did, until we stumbled across some bacon facts we were clearly in the dark about.
Do you think you know all there is to know about bacon? Take the quiz and prove it. Not so bacon arrogant? Take the quiz anyway, you'll learn some good bacon knowledge we think everyone should know.
Want to read more from HuffPost Taste? Follow us on Twitter, Facebook, Pinterest and Tumblr.
BEFORE YOU GO