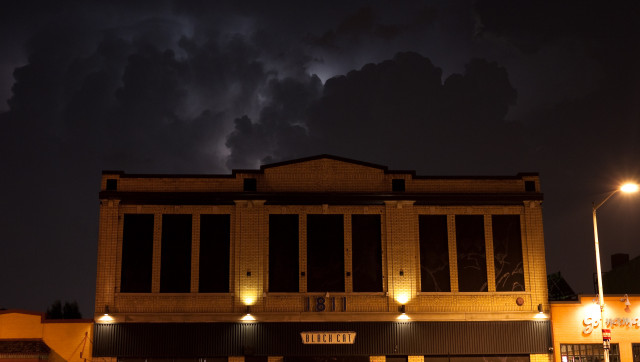 WASHINGTON -- The Black Cat is one of our favorite clubs in D.C. Whether we're going to check out a national touring act on the large stage upstairs or an up-and-coming local band Backstage, there's a good reason to visit 1811 14th St. NW. A quick glance at some of the acts that have played the club looks like a who's who of modern rock, hip-hop and college radio programming.
In addition to the quality programming, the music club's Red Room offers reasonable drinks in a part of town where drinks are unreasonably priced. The jukebox is what you'd expect from a club partially owned by Dave Grohl. A pool table and pinball machine keep idle hands busy. The Food for Thought Cafe is a good option for quieter conversation. It's vegan friendly as well.
While a trip to the Black Cat can be a one-stop shopping experience, there are plenty of local businesses who deserve your spending cash. Whether you want to caffeine up, stock up on vinyl, fill your belly or converse over cocktails, there's no need to take a cab to places farther afield.
Click through the slideshow for our picks on what to do before, during and after a show at the Black Cat