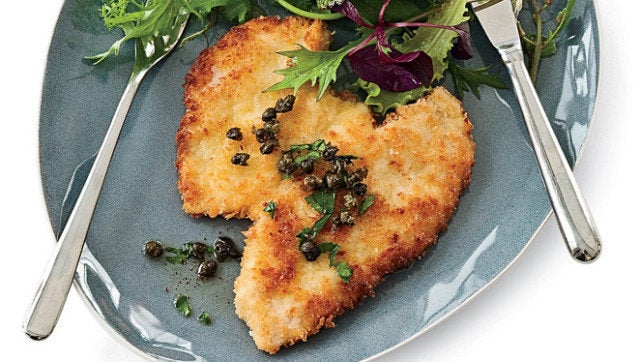 Besides the fact that chicken schnitzel is so fun to say, we love this dish because it's so easy to make (done in 15 minutes!). Chicken schnitzel is a thin piece of chicken breast that's breaded -- this recipe uses panko, which makes it extra crisp -- and lightly fried. It satisfies the want for something hearty, with the ease of something light for the perfect quick dinner option.
If you're new to chicken schnitzel, don't let its name scare you. Just think of it as the German equivalent of chicken parm (without the parm and tomato sauce of course). And if you and chicken schnitzel go way back, try this version of the recipe. You won't be disappointed.
Looking for a different chicken dish? Check out these recipes.
PHOTO GALLERY
Chicken Recipes
BEFORE YOU GO