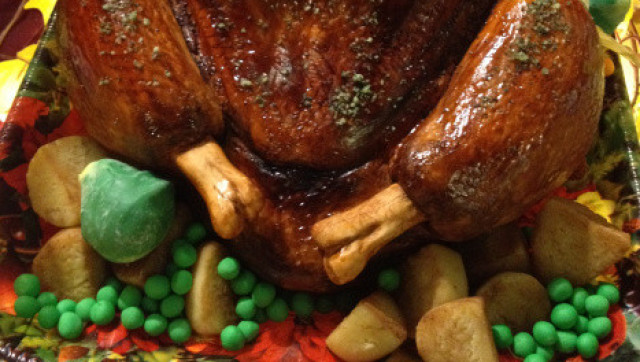 Eating dessert first can be tempting, especially during the holiday season, when seasonal pies and frosted cookies abound. Which is why we're so thrilled about the Christmas feast created by Miss Cakehead of evilcakehead.com: It's made entirely out of cake!
According to the site, the cake was created for London Imperial College's monthly event to support the intersection of science and other disciplines. The most recent event, called "A feast for the sciences," "explored a fusion of food and drink, agriculture, medicine."
The cake turkey, complete with herb rub detail, was sculpted by Conjurer's Kitchen, and the cake veggies were supplied by Leshie Loves Cake.
Check out the sugariest holiday feast we've ever seen below, and let us know your thoughts in the comments!:
PHOTO GALLERY
A Christmas Feast Made Of Cake
BEFORE YOU GO
PHOTO GALLERY
Holiday Bark Recipes