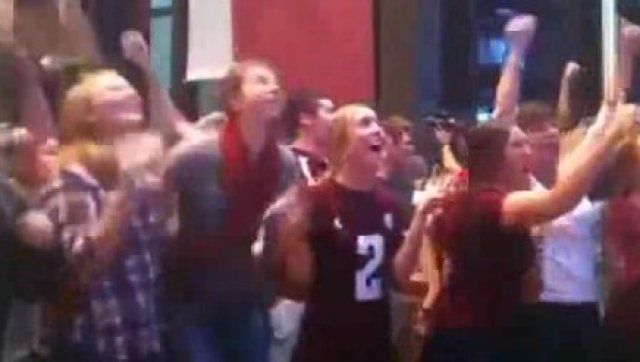 Johnny Manziel may have his share of adoring fans as first freshman ever to win college football's prestigious Heisman Trophy, but as this video shows, nothing quite tops your hometown crowd.
Texas A&M, Manziel's alma mater, had its own viewing party for the Heisman announcement. Students watched the ceremony and exploded into celebration when their man won the day. It was all captured on video by the Dallas Morning News.
Check out how insane Texas A&M got when Johnny Manziel won. It will put a smile on your face.
WATCH:
BEFORE YOU GO