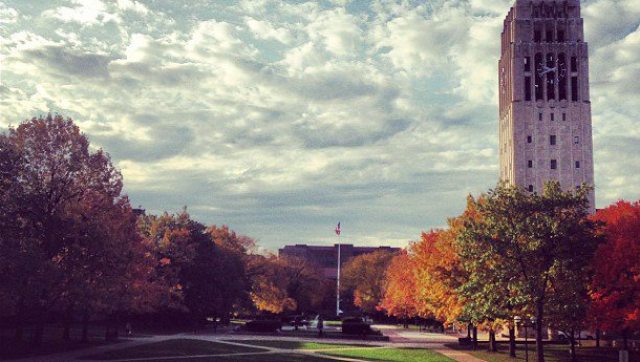 Seconds after University of Michigan President Mary Sue Coleman banged the gavel to start today's Board of Regents meeting, the first student stood up.
Freshman Daniel Morales took off his shirt to unveil a yellow T-shirt underneath. He took a piece of red tape and put it across his mouth. Then he picked up his chair, moved it to the side of the room and sat down on the floor.
About 100 students followed suit, one at a time, sitting quietly on the floor as part of a protest calling for U-M to offer in-state tuition to those students who went to high school in Michigan, but are undocumented residents.