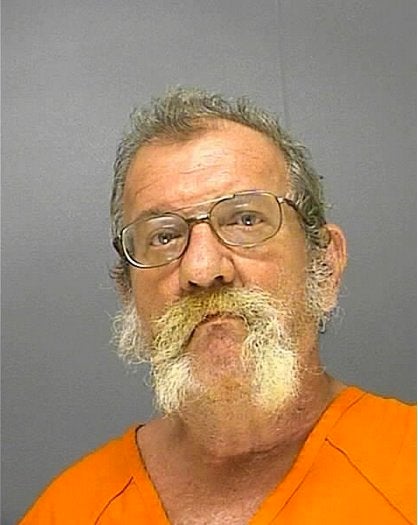 Thomas Hahn knows chops so well that he's willing to kill to get them right.
That's what cops say after Hahn allegedly shot his roommate dead in their Volusia County, Fla. home on Tuesday. Hahn, 55, was reportedly arguing with his drunken roommate, 35-year-old Robert Eugene Gray, about how to prepare pork chops, when things turned violent, the Orlando Sentinel reports.
Hahn is accused of shooting his Gray -- one of three roommates -- in the head twice after the argument, WPTV reports. Gray was killed instantly.
Another roommate called police, who responded and arrested Hahn.
Hahn told investigators that the two had often fought, and had come to blows in the past, according to WESH. Both men were boozed up during the incident, cops said.
"This appears to be a senseless act of violence stemming from a minor domestic dispute between roommates," Volusia County Police Chief Mark Barker told the Sentinel. "There is no clear answer at this hour as to why Hahn acted with such extreme violence."
BEFORE YOU GO
PHOTO GALLERY
Too Much To Drink?