Five Chinese yellow-headed box turtles, one of the 25 most endangered turtle species in the world, have hatched at the Bronx Zoo!
The Wildlife Conservation Society announced the hatchings on Monday and discussed the strategy implemented to save the incredibly rare turtles from extinction.
"The success we are seeing in the early stages of this program is encouraging. Over time, we hope to expand our turtle propagation work to extend to many of the most endangered species of turtles and tortoises," said Jim Breheny, World Conservation Society Vice President. "In implementing this strategy we will draw on the expertise found throughout the entire WCS organization as well as various partner organizations with whom we work."
Less than 150 of the turtles are believed to be remaining on earth.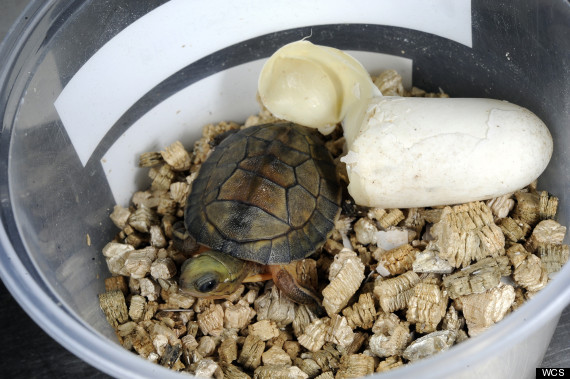 Check out more of adorable zoo babies from the past year below:
BEFORE YOU GO
PHOTO GALLERY
Zoo Babies 2012