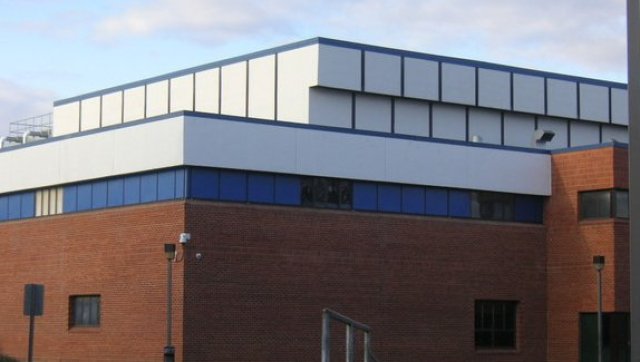 Multiple students at Old Mill High School in Anne Arundel County were interviewed by administrators and school police Monday after an unsubstantiated rumor began spreading through the hallways that a shooting was planned there Friday.
Those interviewing the students found "nothing credible" about the rumor, but Principal James Todd sent a letter home to parents -- and sent out emails and a robocall message -- alerting them to the troubling chatter.
"We have interviewed every student whose name was brought to our attention and pursued every piece of information we have been given," Todd wrote in the letter. "At this time, we have nothing to indicate this was anything but a rumor."
Todd also noted in the letter that he had received phone calls from some parents who had already heard about the rumor from their kids and were concerned, an indication the rumor had reached beyond school walls.
The rumor did not refer to any individual student suspected of plotting to harm others, according to county schools spokesman Bob Mosier, and those interviewed were simply students who others said had spread the rumor.
"I couldn't begin to tell you where it got its start," Mosier said, "but the timing of it obviously stokes fear in the hearts of parents."
The nation has been mourning a Friday shooting at Sandy Hook Elementary School in Newtown, Conn., that left 20 children and six school staff members dead. The shooter, who allegedly killed his mother before driving to the school, also killed himself, according to police.
The Anne Arundel school system allowed individual principals to decide whether and how teachers and other staff members would talk to students about the shooting Monday. Mosier said he believes some schools had moments of silence, but was not sure.
In the letter sent home to parents, Todd encouraged students to inform school staff of such rumors but not to spread them among other students.
Mosier said officials were happy school staff was made aware of the rumor, even if it caused undue concern.
"Given what happened in Connecticut on Friday, we were alerted to it, and thankfully so," he said. "We'd prefer to hear about rumors that are not credible than to not be aware of rumors that are."
Officials at Old Mill will continue to pursue any new information they receive, Mosier said.
krector@baltsun.com
twitter.com/rectorsun ___
BEFORE YOU GO