President Barack Obama was named TIME's 2012 person of the year on December 19th. After a year of intense campaigning and re-election, then dealing with mass shootings and a standoff with Republicans in Congress on impending tax hikes, it's not hard to understand why he was chosen. However, the president's selection also highlights the fact that the magazine hasn't named an individual woman news-maker of the year in almost three decades.
TIME named its first person of the year in 1927. The first woman to receive the title was American socialite and divorcee Wallis Warfield Simpson, the woman who later became involved with Britain's Prince Edward. Edward became King of England in 1936 and abdicated the same year in order to marry Simpson.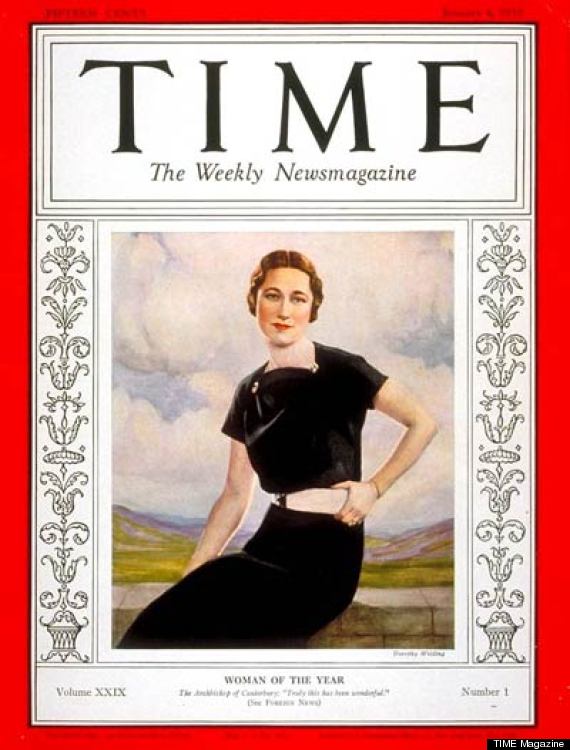 Photo Credit: TIME Magazine
Since then, only six women have ever been named Person of the Year (click over to BuzzFeed to see a stunning visual representation of the TIME cover gender gap):
--Madame Chiang Kai-Shek, 1937: The first lady of the Republic of China received the title along with her husband while China was fighting the Sino-Japanese War.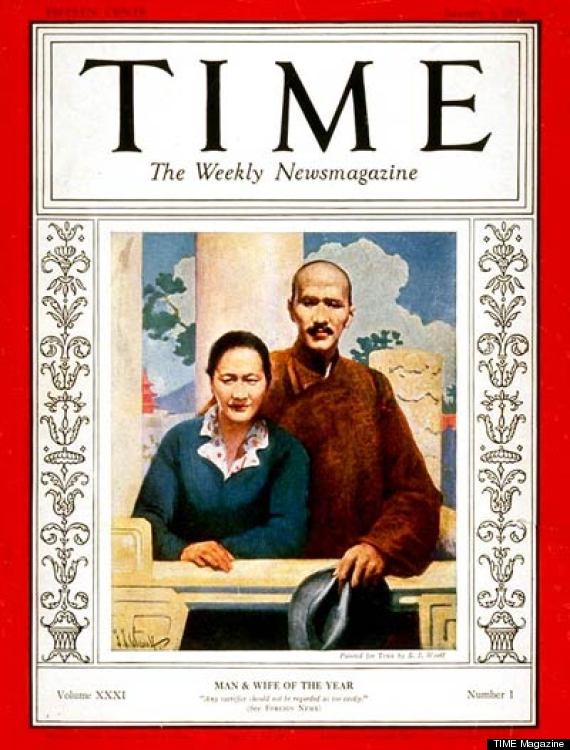 Photo Credit: TIME Magazine
--Elizabeth II, 1952: When her father passed away, the young Elizabeth became the Queen of England at age 25. And the rest was history.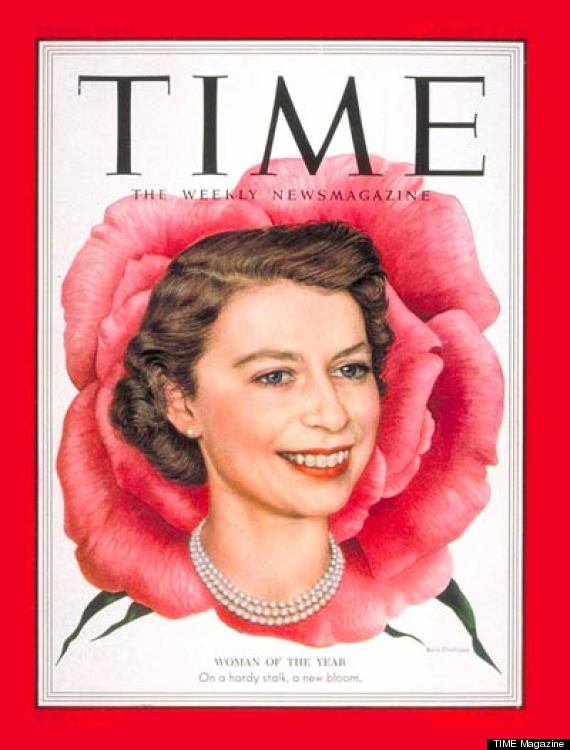 Photo Credit: TIME Magazine
--American Women, 1975: The magazine declared that "enough U.S. women have so deliberately taken possession of their lives that the event is spiritually equivalent to the discovery of a new continent."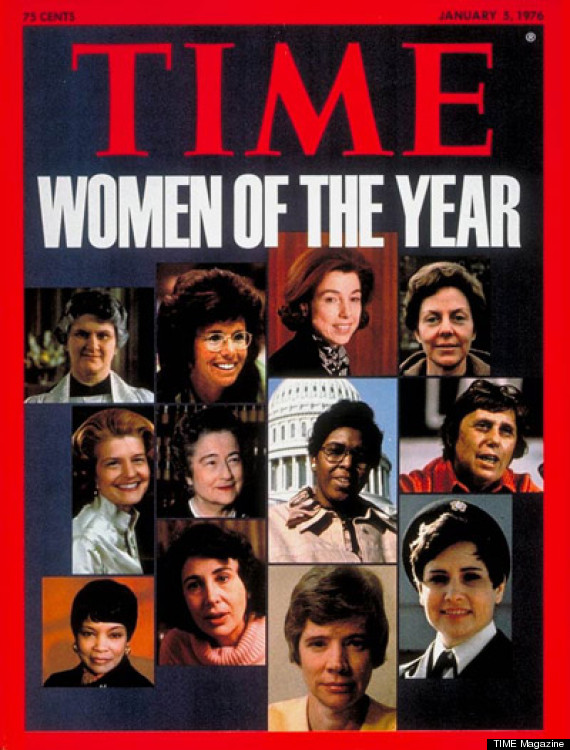 Photo Credit: TIME Magazine
--Corazon Aquino, 1986: The first president of the Philippines was the last individual woman to be named person of the year.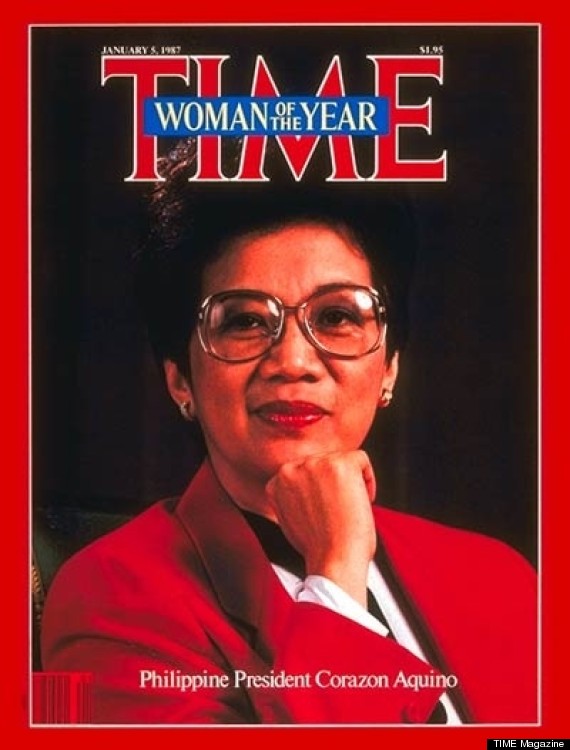 Photo Credit: TIME Magazine
--The Whistleblowers, 2002: Sherron Watkins of Enron, Coleen Rowley of the FBI and Cynthia Cooper of WorldCom all made major scandals public that year.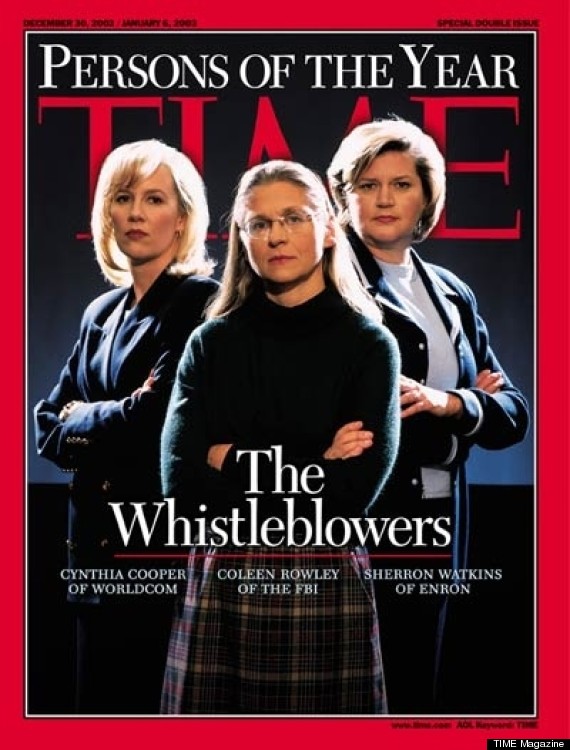 Photo Credit: TIME Magazine
--The Good Samaritans, 2005: Melinda Gates made the cover ... behind her husband and Bono.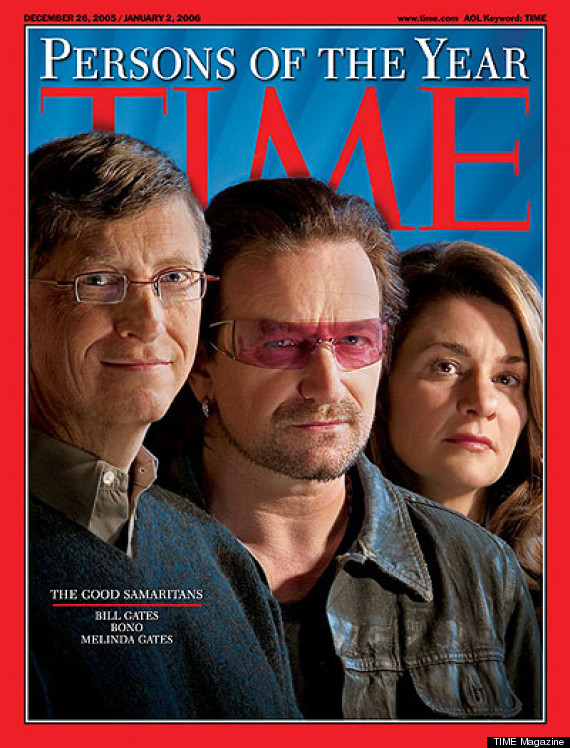 Photo Credit: TIME Magazine
As evidenced by how few women we've listed here, TIME's People of the Year have been mostly powerful men. This year, 14-year-old Malala Yousafzai, the Pakistani girl who was shot by the Taliban after advocating for girls' education, was named runner-up. Hillary Clinton and Marissa Mayer also made the shortlist.
So what do you think? Are you pleased with TIME's choice? Or do you think a particular woman deserved the publication's most talked-about honor?
BEFORE YOU GO
PHOTO GALLERY
Best Magazine Covers 2012