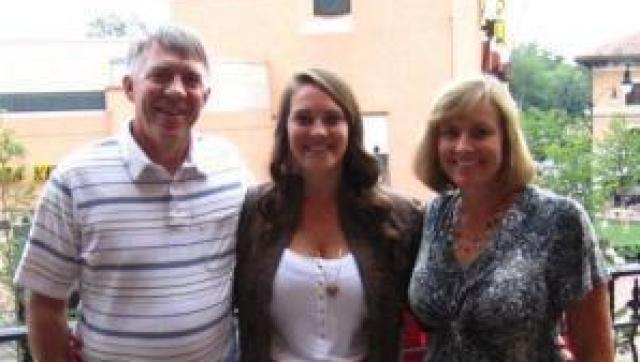 Adrienne Ryba wanted to see the city lights and a meteor shower, her mother told the Akron Beacon-Journal, but seeking a better view cost the 19-year-old Kent State sophomore her life.
Ryba fell 50 feet to her death through the roof of a decrepit factory in Akron, Ohio, after scaling the building Saturday morning with high school sweetheart Collin Butler and another couple, the Beacon-Journal wrote.
"Teenagers do crazy things like that," her mother Jennifer told the paper. "You think you're invincible when you're a teenager."
Ryba, from Sharon Township, Ohio, and friends accessed the locked former foundry by traversing an elevated concrete walkway to a fire escape to the roof, the Medina Gazette reported.
An Akron police spokesman told the outlet that alcohol appeared to be involved.
Butler, 20, of Hinckley Township, allegedly yelled at paramedics and refused to answer police questions on how they gained entry, leading to charges of misconduct at an emergency and obstructing official business, the Gazette wrote.
Ryba was studying interior design after graduating with honors from Highland High School in 2011, according to reports. The funeral was planned for Thursday, Associated Press said.