"American Horror Story: Asylum" may make viewers fear the past, but these vintage posters could ease those fears. Emphasis on could.
Artist Roberto Sánchez created these posters and posted them on his Tumblr. The set of four posters features the four main storylines: Sister Mary Eunice's demonic possession, Bloody Face, Kit and aliens, and Dr. Arden, his mutations and the most important character, Pepper.
See two posters below and head on over to Sánchez's blog to see the full set.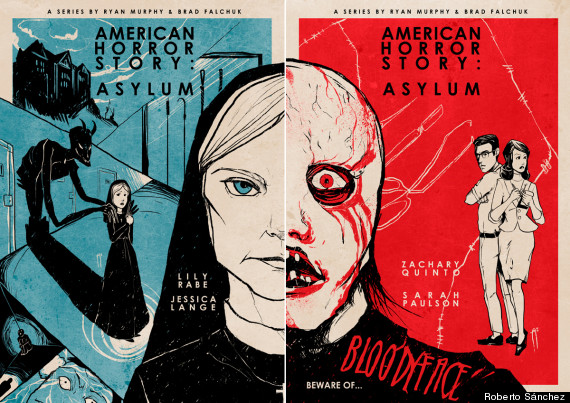 PHOTO GALLERY
"American Horror Story"
BEFORE YOU GO