Sometimes we need a little pick me up during the holiday season.
Reddit user toonsis posted this charming note from his neighbor reminding him that good times lie ahead despite recent heartbreak.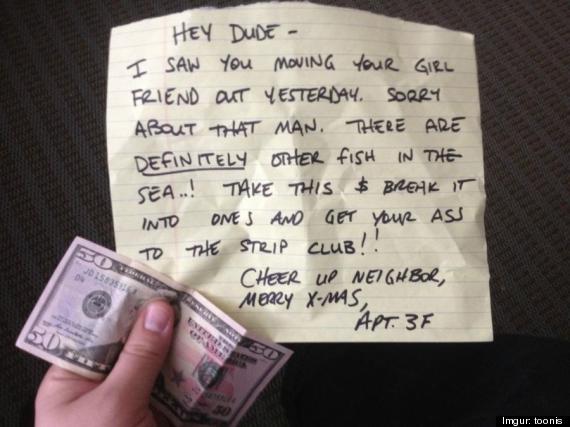 "I woke up this morning feeling like sh*t. I saw this under my door and it made my day. I wanted to share it with people to show there ARE good people in the world," toonsis elaborated on Reddit.
Needless to say, apartment 3F is the best neighbor ever.
BEFORE YOU GO
PHOTO GALLERY
Holiday Acts of Kindness