Jenny McCarthy has always had an amazing body -- she's a six-time Playboy cover girl, after all.
But at the age of 40, the actress, model and mother's physique is truly impressive. McCarthy stuns, looking fit as ever -- flaunting her ultra-toned abs -- on the cover of the Shape magazine's double issue for January and February 2013.
If you're wondering how she got such a stellar bod, you need to know that McCarthy works hard for those awesome abs. The actress told Shape that she does yoga twice a week, in addition to strength training and running three to five times per week -- just as long as she has some tunes to sweat to.
"I'd rather be electrocuted than not have my iPod on the treadmill," she says.
Of course, even McCarthy can't stay in tip-top shape all the time, and when she needs to shed 5 pounds in a flash she has a tried-and-true method she thankfully shared with the world:
"My new favorite thing is my soup diet. I make a ton of nutritious ones, like butternut squash and vegetable. When I want to drop 5 pounds quickly I eat them for every meal for about 10 days," she told the magazine adding that she follows a mainly gluten and dairy free diet, but she's only human and allows herself to splurge on less-than-healthy goodies
For more with Jenny McCarthy, pick up a copy of Shape magazine's double Jan/Feb 2013 issues, on sale Jan. 7.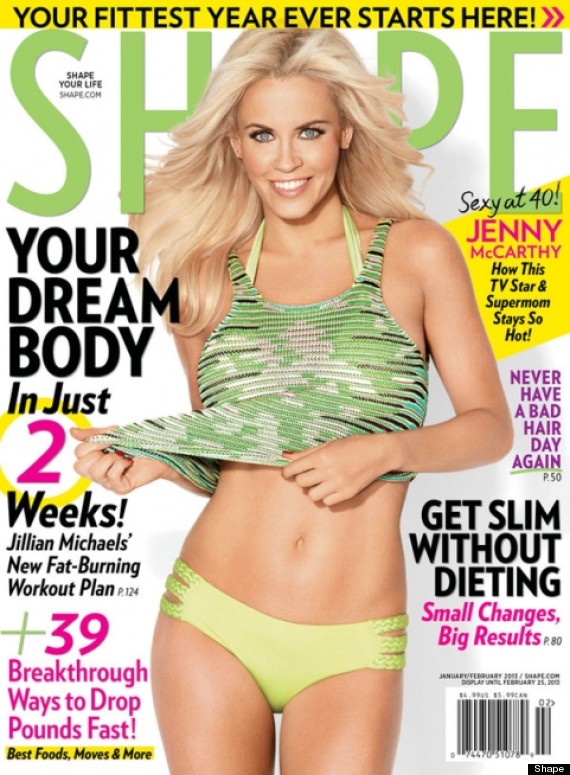 PHOTO GALLERY
Celebrity Beach Bodies 2012
BEFORE YOU GO