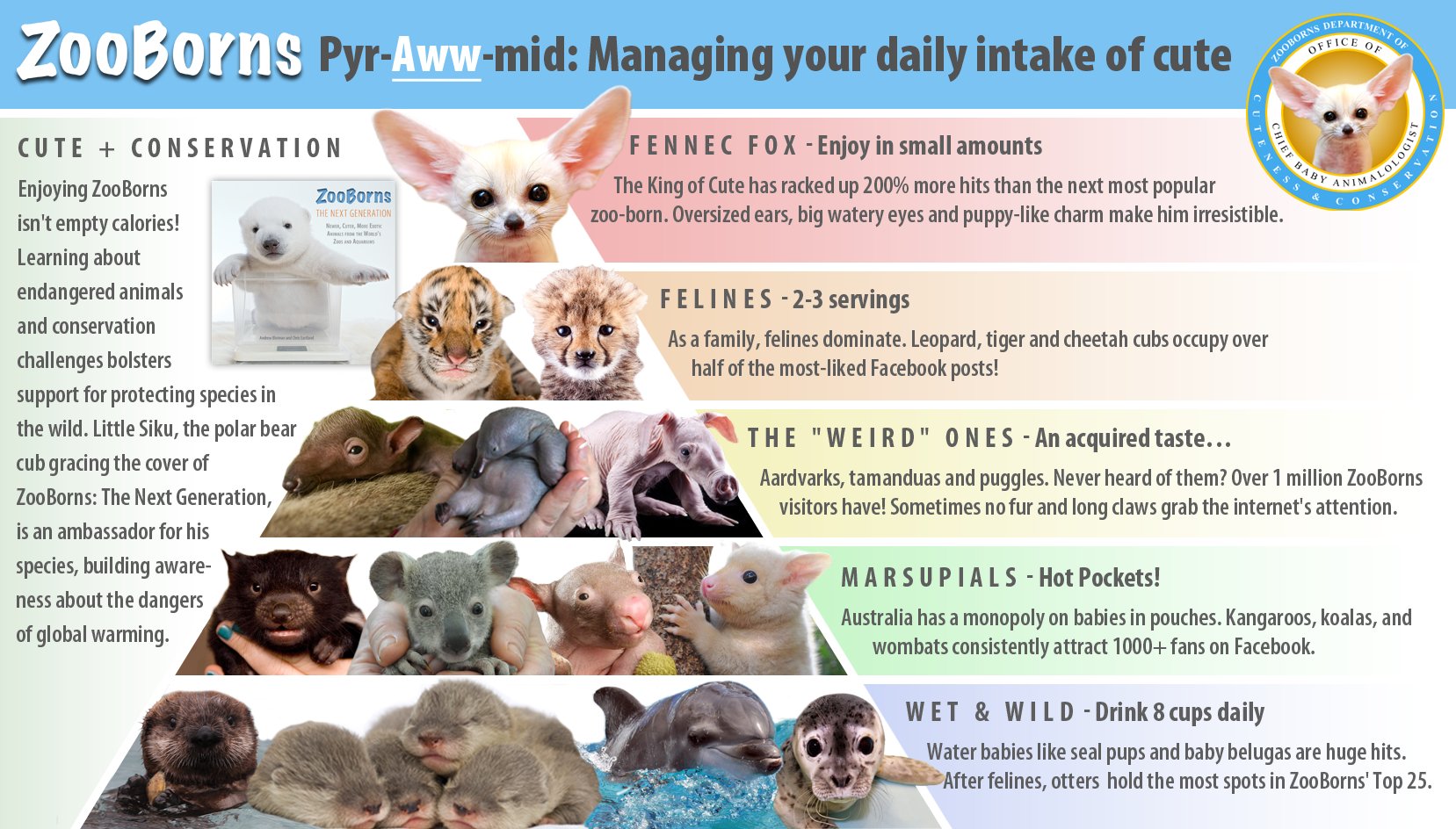 The baby animals featured by ZooBorns have a tendency to be so adorable that it's incredibly difficult to pick favorites. Keeping that in mind, the group has crunched the numbers to rank their top 25 cutest baby animals, based on the animals most viewed over the past four years.
The team also compiled its "cute-by-the-numbers analysis" into a pyramid graphic (see above), to make sure people know exactly how much cuteness they need daily. It includes adorable marine life, a healthy dose of marsupials, and of course, a bunch of lovable oddballs.
SCROLL FOR PHOTOS
But no matter how "aww-inspiring" these baby animals might be, they're not just for entertainment. As the ZooBorns team put it in their infographic, "Learning about endangered animals and conservation challenges bolsters support for protecting species in the wild."
ZooBorns publishes educational books featuring photography that helps drive the message home. For more baby animals, check out their new "ZooBorns: The Next Generation" book, the Zooborns website and HuffPost's zoo babies 2012 yearbook.
Check out the ZooBorns cutest baby animals below. Photos and captions courtesy of ZooBorns:

BEFORE YOU GO
PHOTO GALLERY
ZooBorns Top 25 Cutest Baby Animals