Following the tragic events of last week's school shooting, the nation's fear and anger at current gun control laws has reached its boiling point.
In this time of vulnerability and grief, the gun owners' associations with freedom and machismo are more haunting than ever. Photographer Ben Philippi embarked on a journey to see if the negative associations often attributed to gun owners prove true, or if the gun bearing population is more diverse than many assume.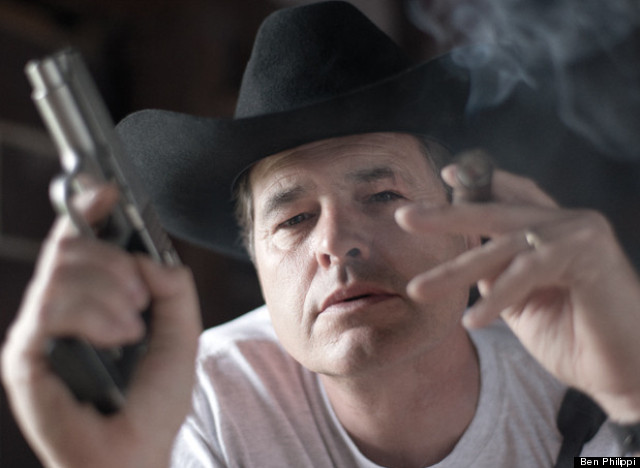 Philippi's photography book "God, Guns and Guts," taken over four years and countless miles, attempts to capture "in colorful and celebratory terms, a culture often portrayed as controversial and negative by the mainstream media," according to the artist.
The diverse collection depicts everything from patriotic bumper stickers to bikini clad arms bearers and classic American cowboys. Do you think Philippi succeeded in widening America's perspective on second amendment enthusiasts or are these images a dark reminder of a dangerous culture? What do you think?
PHOTO GALLERY
"God, Guns and Guts"
BEFORE YOU GO