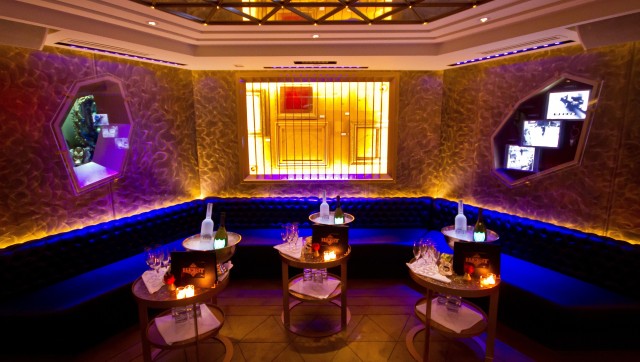 WASHINGTON -- Would you like to drink like a spy? HEIST, Dupont Circle's newest champaign bar, is ideal for the Bond wannabe.
Located in an underground space on Jefferson Place NW just off Connecticut Avenue and 18th Street NW, HEIST is a brand new creation, full of gold and bronze accents. Designed by Brian Swanson with cocktails by Desmond Reilly and Kristopher Carr of Keystone Hospitality, the establishment caters to a high-end, spy-friendly clientele.
For the high-rollers, there's even a bottle of champagne that's priced at $25,000.
Click through the slideshow to get a glimpse inside HEIST.
BEFORE YOU GO