Despite receiving a barrage of criticism, Playboy trudged on with its plans to open up clubs across India -- with brand new, modest bunny costumes, of course.
The less-revealing outfits were unveiled in Mumbai on Wednesday and will be worn in the new beachside Playboy Club in Goa next year. Designer Mohini Tadikonda was tapped to take on the iconic silk corset, black tights, fluffy tails, ears, bow-ties and cuffs and translate the pieces into an ensemble that's more in line with India's strict obscenity laws.
Tadikonda's tempered take? He kept the ears, bow-ties and tails, but added a one-shoulder corset top with a bare midriff and a long, sheer skirt. He explained the tricky alterations to the Mumbai Mirror:
"My biggest challenge fell below the waist. At first, I wasn't sure how to work around the hip exposure that is iconic to the American Bunny costume. The upper portion of the bustier was not an issue and I was able to leave that untouched. I knew that the hip had to be covered, so I developed concepts that addressed the questionable area while still allowing an illusion of exposure."
Gupta did make sure to add one caveat for the forthcoming Playboy Bunny club: "We are clear about one thing: There will absolutely be no nudity."
What do you think of the new Playboy Bunny uniforms? Take a look the redesigned version and the classic costume below and tell us which you prefer.
The new Playboy Bunny uniform for India: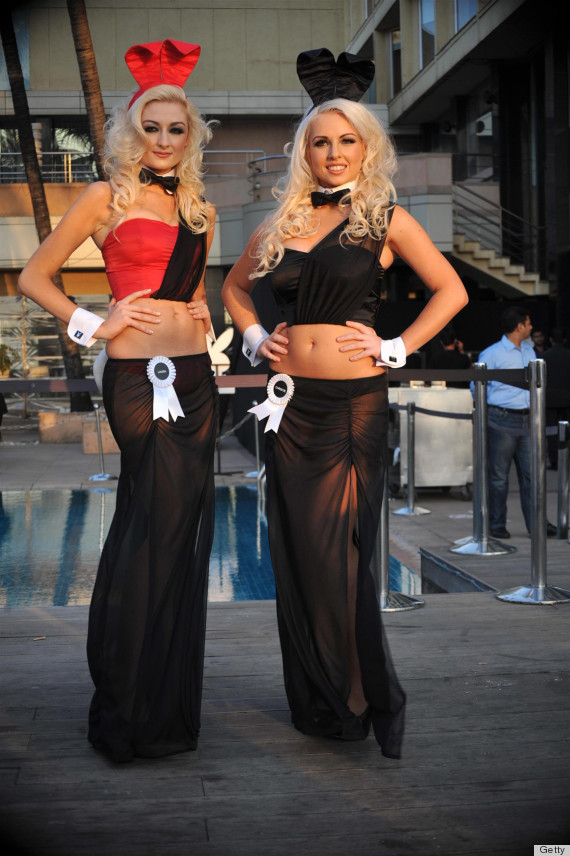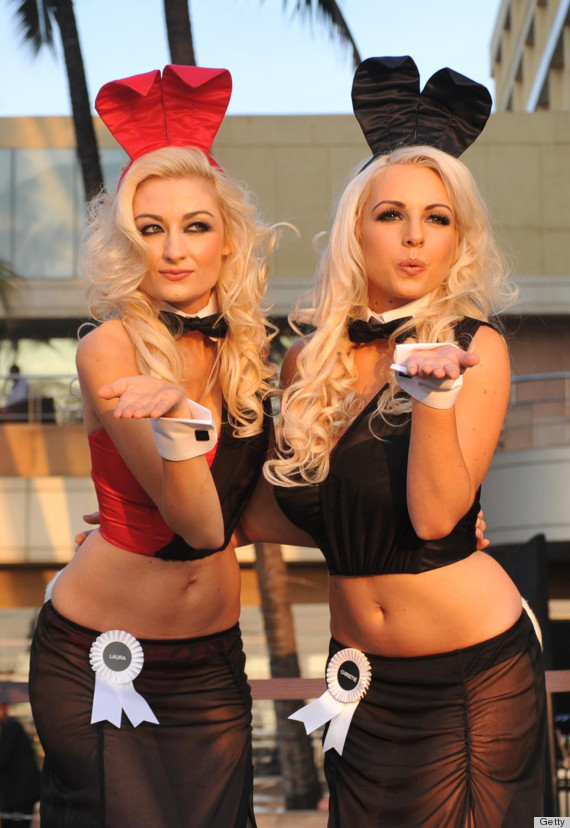 The traditional Playboy Bunny uniform: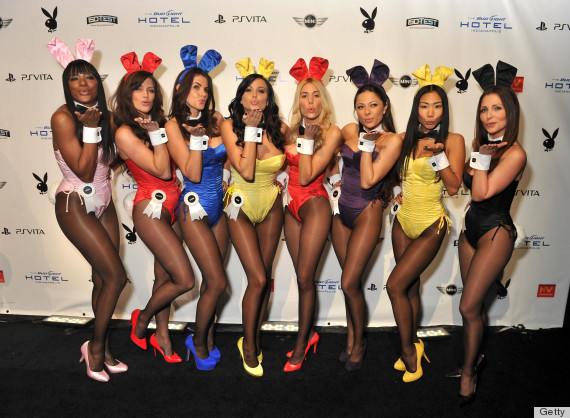 Think these are bad? Check out some inappropriate costumes.
PHOTO GALLERY
The Most Inappropriate Halloween Costumes Of All Time (CLONED)