The minty kick of a Frango Mint was a sweet tradition savored by generations of Chicagoans, particularly during the holidays when the Marshall Field's shoppers snatched up the candies to give as Christmas gifts.
Saturday, HuffPost Chicago asked readers for their memories of the one-time Chicago made sweet. More than a hundred readers gave a thumbs-up to the mere mention of the candy, while others showed a clear, enduring fondness for Frango.
Throughout December, HuffPost Chicago favorite, the photographic history blog Calumet 412 has been running photos of Marshall Field's, Chicago Christmas and of course, the much-loved chocolates.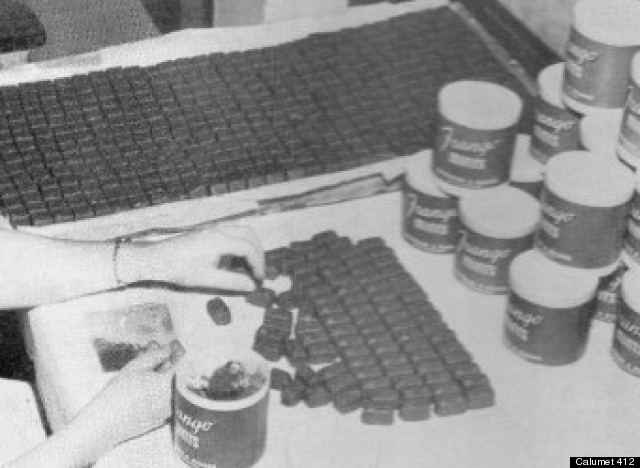 From 1929 to 1999, Frangos were handmade on the 13th floor of the Marshall Field's Department Store.

In a Dec. 21 column, the Tribune's Pulitzer Prize writer Mary Schmich lamented the fabled Frango's had lost the "folkloric taste of Chicago."
As Schmich notes, Field's State Street kitchen stopped producing Frango's in Chicago in 1999; six years later the iconic Chicago department store was acquired by Macy's (and many Chicagoans have never gotten over it).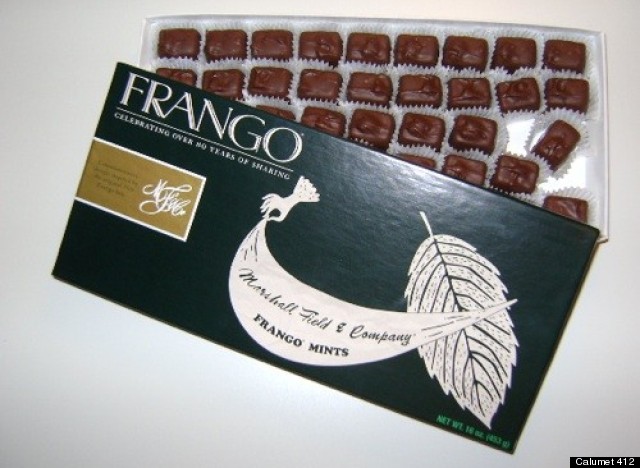 "I worked for Marshall Fields for 18 years" a HuffPost reader named Wilona wrote via Facebook. "An astounding YES I remember when the Frango Mints were made at the flagship [Marshsall Field's] store on State Street. I had friends bring me a box when they were on a trip to Minn. about three years ago. They were not the same, even the box was flimsy."
Another reader lamented the chocolates don't taste as good as they did "when they were made on State Street."
Yet another commenter recalled trying to game the system to score free candies, supposedly filling out multiple fake Marshall Field's credit card applications, which at one point entitled the applicant to a free box of Frangos.
As recently as 2006, then-Mayor Daley tried to get the Frango production moved back to Chicago from Pennsylvania where the candies are now made.
Special thanks to Calumet 412
BEFORE YOU GO
PHOTO GALLERY
Christmas Time At Marshall Field's And Macy's