When we're snuggled up by the proverbial fire this holiday season, we'd like to be wearing warm, cozy and even frumpy (!) clothes.
But hey, that's because we're not celebrities. If you're a Hollywood celeb like Vanessa Hudgens and Ashley Tisdale, you get into the holiday spirit in microshorts, low-cut tops and thigh-high socks. We know this, of course, because Tisdale tweeted a photo of the "High School Musical" alumni together with the caption, "Santa's Lil helpers. Decorating with vanessahudgens and Austin #christmas #besties"
Cute. But we would have added the hashtag #freezing. Would Ms. Darbus and the rest of the East High staff let Gabriella and Sharpay get away with these outfits? We think not.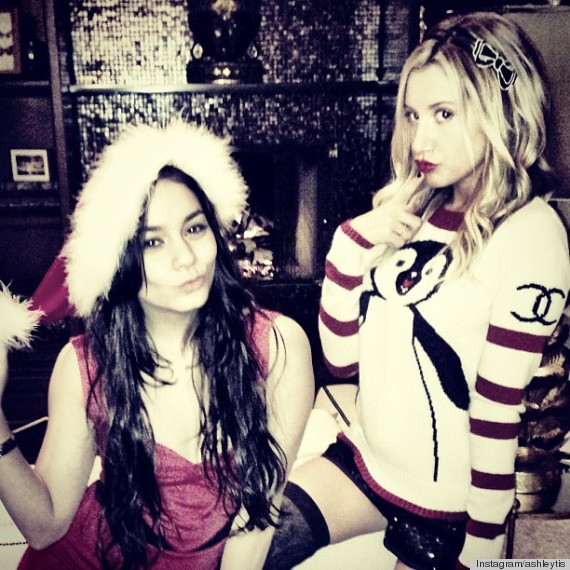 See how more celebs are celebrating Christmas:
PHOTO GALLERY
Celebrity Christmas Photos