Oh, Miley Cyrus. You never fail to make us ask, "Huh? What? Why?"
The 20-year-old singer continues to try to distance herself from her days as a Disney darling with more bizarre behavior. On Dec. 24, Cyrus took to Twitter and posted a photo of herself inside a car with a very unexpected passenger.
Seated next to Cyrus was an inflatable sex doll -- but don't worry, Miley made sure the doll was buckled up before they hit the road.
"Does this count for the carpool lane? Such a nice Xmas gift," she wrote along with the photo.
Between the penis-shaped cakes, getting handsy with a stripper, and her crotch-grabbing routine at the VH1 Divas show last week, we have to say, "We get it Miley, you can't be tamed."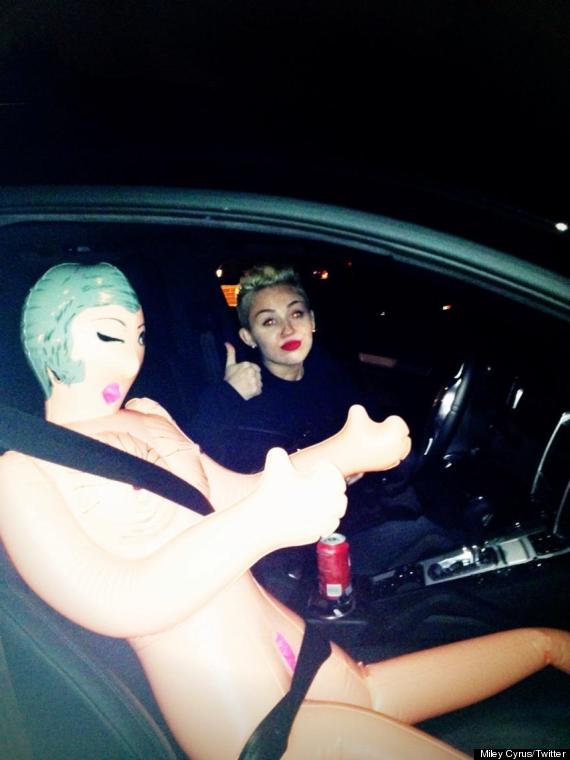 CORRECTION: An earlier version of this article listed Cyrus as 19-years-old. She is 20.
PHOTO GALLERY
Miley Cyrus
BEFORE YOU GO