Sometimes we just want to steal Suri Cruise's wardrobe.
6-year-old Suri and her mother went shopping this weekend along with everyone else in New York City, picking up last-minute gifts at Papyrus. Katie looked like your every-girl in skinny jeans and flats but Suri was all dolled up: a hot pink dress, pink fuzzy boots, a pale pink puffer jacket and pink earmuffs.
Ugh, SO cute. We want to steal those Ugg-like boots right off her tiny feet and wear them ourselves. Let's just say this: one thing Suri doesn't need for Christmas is a more adorable wardrobe.
Details on Adele's baby.

The Secretary of State nomination. It's not too late to un-pick John Kerry.

Blair Waldorf's Gossip Girl wardrobe, now that she's done with it.

A complete set of Louis Vuitton luggage, and somewhere far away to take it to. Alone.

The diamond that Ryan Reynolds bought Blake Lively.

Oprah as my personal life coach for 2013, this most horrible year. It's not like she's busy.

A teacup Yorkie named Flossy.

A fancy bag to carry Flossy around in.

A brunch party with the U.S. Women's Gymnastics Team.

The Ralph Lauren military-inspired jacket that Kiernan Shipka wore at the brand's NYFW event. Also, Kiernan Shipka's friendship.

This Oscar de la Renta cuff bracelet.

World peace would be nice, too. But that bracelet is really pretty.
Hey Suri, if we can manage to get you one of the items on this list, think we can borrow your pink boots? Thanks.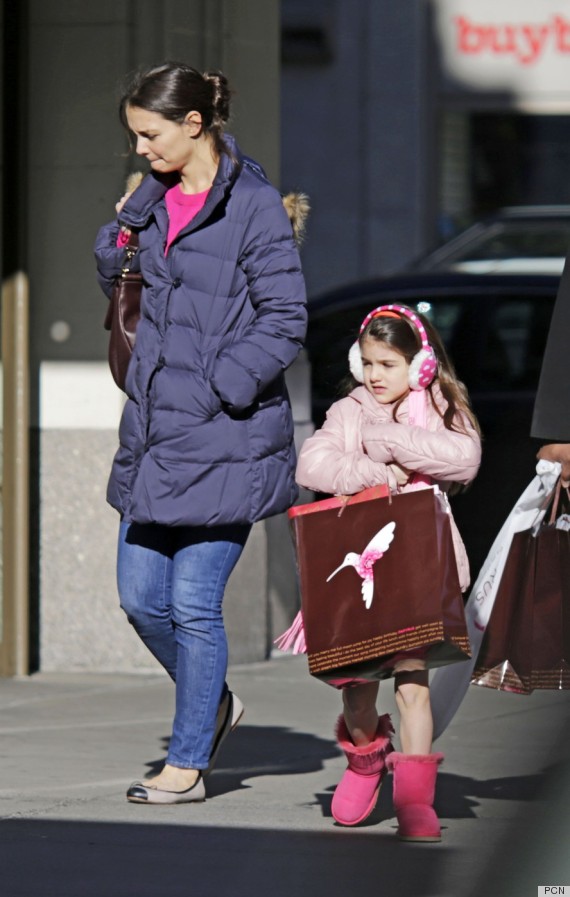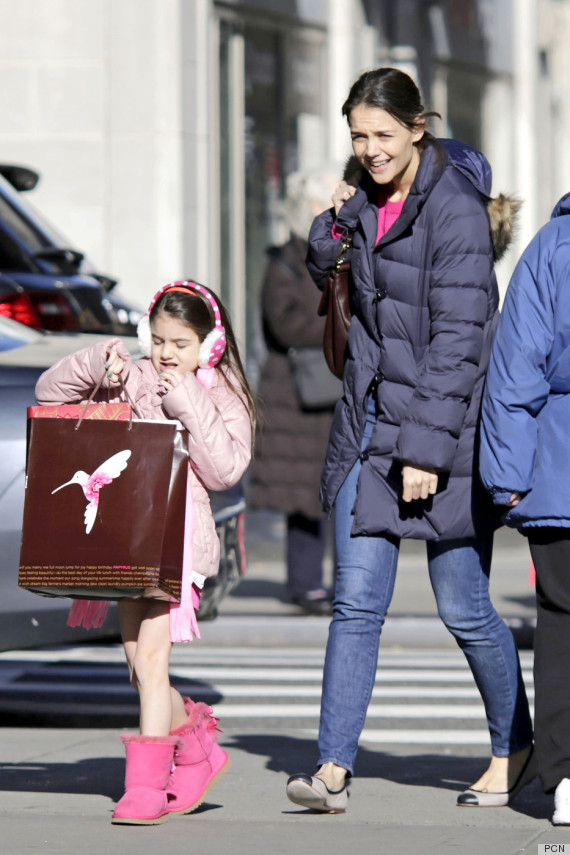 See more of Suri's adorable outfits (note the matching mommy-and-me hairstyles):
PHOTO GALLERY
Suri Cruise & Mommy