Corey Corcoran turns mushrooms into masterpieces.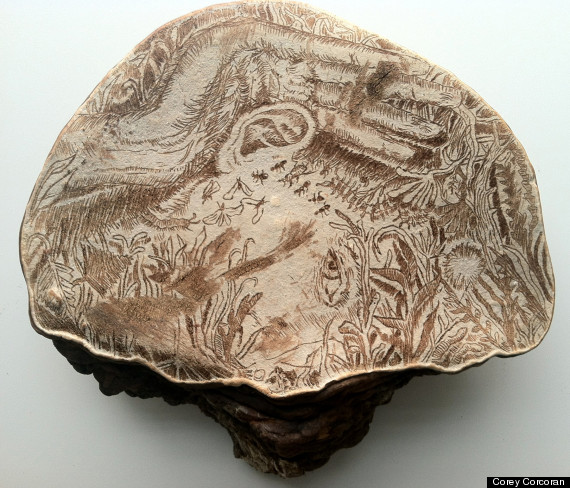 The Boston-based artist uses the flat-faced funghi as a canvas, lightly scratching the surface to create detailed illustrations. The organic patterns and homages to nature resemble cave paintings with an extra delicate touch, and we're amazed at what he's able to achieve using this unusual medium.
Take a look at Corcoran's artwork below and let us know what you think of his works in the comments below.
PHOTO GALLERY
Corey Corcoran