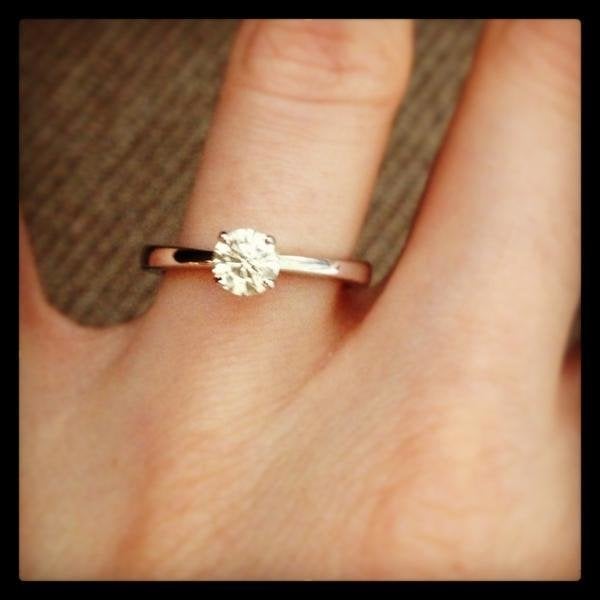 The most popular holiday gift among the "In A Relationship" set? An engagement ring, apparently!
Social media has been flooded lately with photos of shiny new rings, statuses reading "She said Yes!!!" and congratulatory tweets. It really is the most wonderful time of the year.
To celebrate, we asked our newly-engaged readers to send us photos of their rings. The gorgeous results are featured in the slideshow below!
UPDATE: We've added 11 additional rings to this slideshow, congrats to all the happy couples!
PHOTO GALLERY
44 Real Holiday Engagements