Did Miley Cyrus and Liam Hemsworth secretly tie the knot?
The couple posted photos of themselves sporting new rings on their left-hand ring fingers on Christmas Day, which has since spawned rumors they have secretly married.
We have to admit the rings don't quite look like wedding bands, but the sudden appearance of the new jewelry is cause for speculation. The 20-year-old singer was recently seen wearing two new diamond bands surrounding her 3.5-carat diamond engagement ring, while Hemswoth, 22, can be seen wearing a dark-colored ring in the holiday photo.
Reps for the couple have not responded to requests for comment, and this could be just another rumor in a long line of false reports since the two became engaged at the end of May.
In June, Hemsworth sparked rumors the two were already married when he misspoke while accepting an award:
"I was fortunate enough to get called back in to read with my now-fiancée, who I recently got engaged to," Hemsworth told the audience at the Australians In Film Awards & Benefit Dinner. "And we read together and fell in love and now we're married," he said before quickly realizing his error, adding, "Well, not married yet but we will be."
Likewise, there were rumors (started by the singer's own father) the couple was planning on having three wedding ceremonies, but those reports were quickly quashed by Cyrus.
"There's some rumor going around that I'm having 47 weddings, I'm not. I'm having one wedding, that's my day, and whatever I want on that day it'll be about me and that moment, that look of love," Cyrus told talk-show host Ellen DeGeneres in November.
So the question remains as to what the new bling Cyrus and Hemsworth are sporting really mean -- are they Christmas gifts or something more? Given Miley's love of attention, we really can't see her getting married without the whole world knowing about it.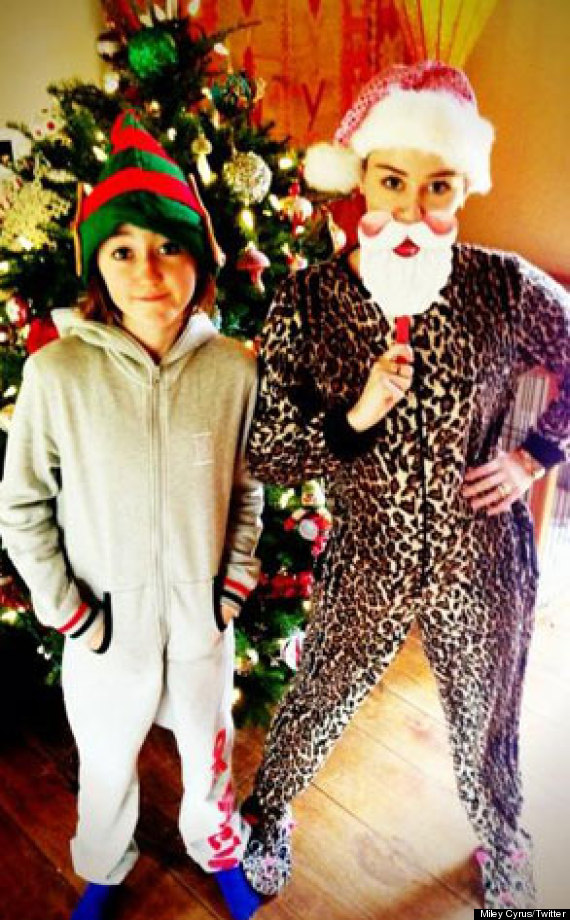 PHOTO GALLERY
Engaged Celebrities
BEFORE YOU GO