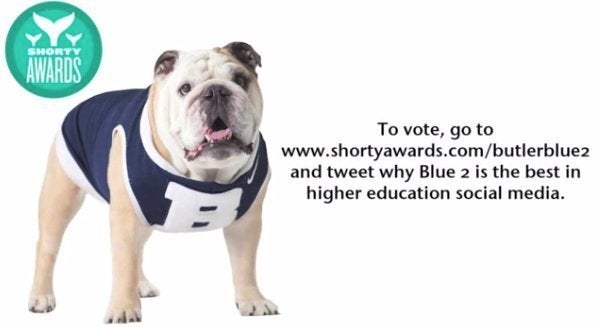 The Shorty Awards, which honor the best brands in social media, has a new category just for the college world, and a dog is currently in first place for the community awards.
For the fifth-annual award presentation, the Shorty Awards' college section has Butler Blue 2 leading the pack. It's an account for a bulldog who's the official mascot for Butler University and the "mentor to @ButlerBlue3 and son of @MSKaltenmark," according to his Twitter bio.
The rest of the current community ranking are parody accounts, fan accounts and faculty members, but a majority of them are the official accounts for colleges.
Voting for the 5th Annual Shorty Awards begins in January 2013. Check out the current top 10 in the community college ranking in the slideshow below, placed in order as they stand on the Shorty website.
PHOTO GALLERY
College Shorty Award Leaders